10 keys to make a move without problems
April 4th, 2022 |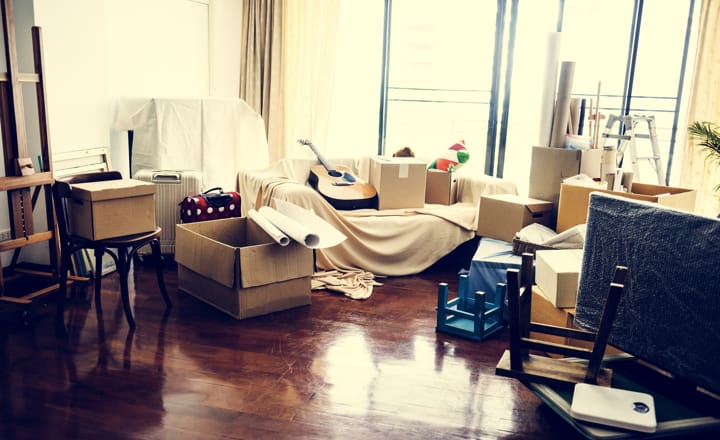 Moving is an exciting act. Moving implies a change of life, sometimes of city or country, a new beginning full of enthusiasm and new customs. Normally, when we move we look for a change and it is an enriching and growth process.
All this change, this new life generates us a lot of hope, joy and happiness. Although, also, it generates us some nervousness, uncertainty or anxiety before the new thing to come and before the fact of the move itself, a heavy and difficult activity, in which we will have to transport all our life and organize it in our new house, to make it our new home.
All this means that the act of moving itself can become tedious and complex. Therefore, it is important that we organize ourselves well and find a way to make the best move. We must be clear about how we want to do it and contact all the parties involved so as not to leave any loose ends.
It is important to have your real estate advisor at hand who will accompany you throughout the process, from the search for a house, to handing over the keys to your new home, making the thorny road much more bearable.
How to make a move without problems?
Let's see, below, some tips for the best move. In this way you will be able to get away with it and you will be able to avoid the stress of moving houses.
The first thing, of course, is to acquire a new home to move to. At Homewatch we can advise you and help you find the right home for you, that meets your dreams and needs. Get in touch with us and buy your new home.
Now yes, once you have acquired your new home, the time has come to prepare the move. Get to work.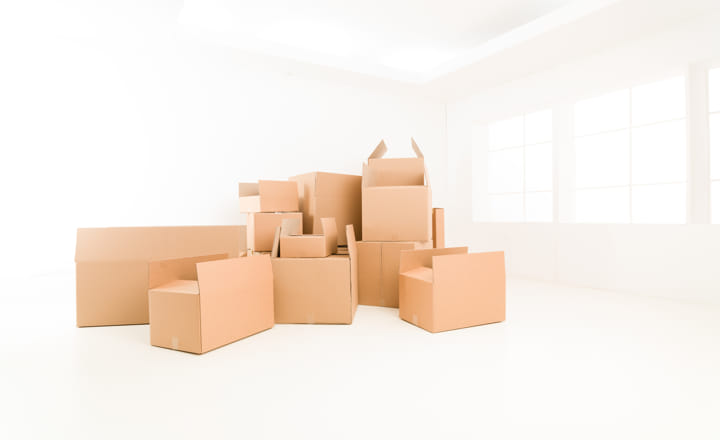 Pack all your belongings
Organize and collect all your belongings well. They must be packed as well as possible so that nothing can be damaged in the transfers made by transport. Make a packing plan and start packing early to avoid the stress of doing everything at the last minute.
Don't take everything out of the furniture
Some small pieces of furniture, such as bedside tables, do not weigh too much and it may be a good idea to leave the things they contained before the move inside. In this way you will save both packing and later unpacking more things than necessary.
Use garbage bags
Use garbage bags to put all the things you can. Garbage bags are large and cheap, so you can save a good deal on packaging material. Control the weight well and do not overload them to prevent them from breaking.
Name all the boxes
Label all the boxes, one by one. Put as much information as possible, if the material is fragile, the room it belongs to, the piece of furniture, the more information the easier it will be for you to organize all your belongings in the new home.
Use suitcases to transport things
Take advantage of your travel bags and your backpacks to transport your things. This way you will waste less time looking for and assembling boxes to transport things, and you will take advantage of the transport of the suitcases themselves that also enter the move.
Leave out the essentials
The essential must be more controlled than ever. There are things that cannot be lost, so you must know where they are at all times. It is best to put them aside and carry them separately. In this way you will be more organized and you will always have the essential things under control.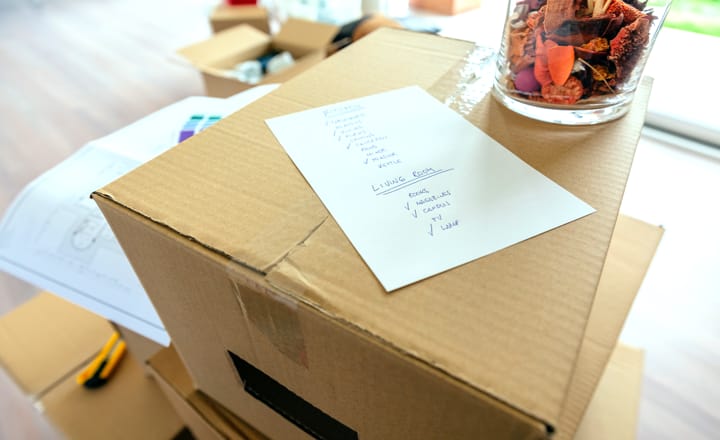 Distribute the boxes around the rooms
This advice links to an earlier one. Thanks to the fact that you have labeled all the boxes well, now, once they have arrived at the new home, you can distribute them by rooms and thus better organize the placement of all the belongings of your new home in an organized and efficient way.
Hire and close the day with a moving company
For this, it would be good if you could consult with your real estate advisor for the delivery of the keys, so you will know at what exact time and on what day the new house will be available. In this way, you will be able to close the postage with the moving company so that everything is quick and agile, without any type of delay or shock with the date.
Report the change of address
You must report changes of address to various institutions. Do not leave it for the end and leave everything ready so that when you move everything is in order. If you do it right you won't have to worry about letters, bills, notifications, etc., reaching your old home.
Have a lot of patience and encouragement
A move involves many things and is a long, hard and complicated activity. The main thing is to have patience in a move. You must avoid the stress of moving house and thus focus on organizing yourself well, that you do not forget anything, that everything is under control. You will have to deal with transport, managers, neighbors, make changes of address, paperwork. There are many things that you must be aware of to make a move, so arm yourself with patience and do it calmly and with great attention so that everything turns out in the best possible way.
Article by Vanesa Mena, Apr 04, 2022