Experience the Luxury of Elviria in Marbella: A Guide to Villas, Golf, Beaches, and More
January 13th, 2023 |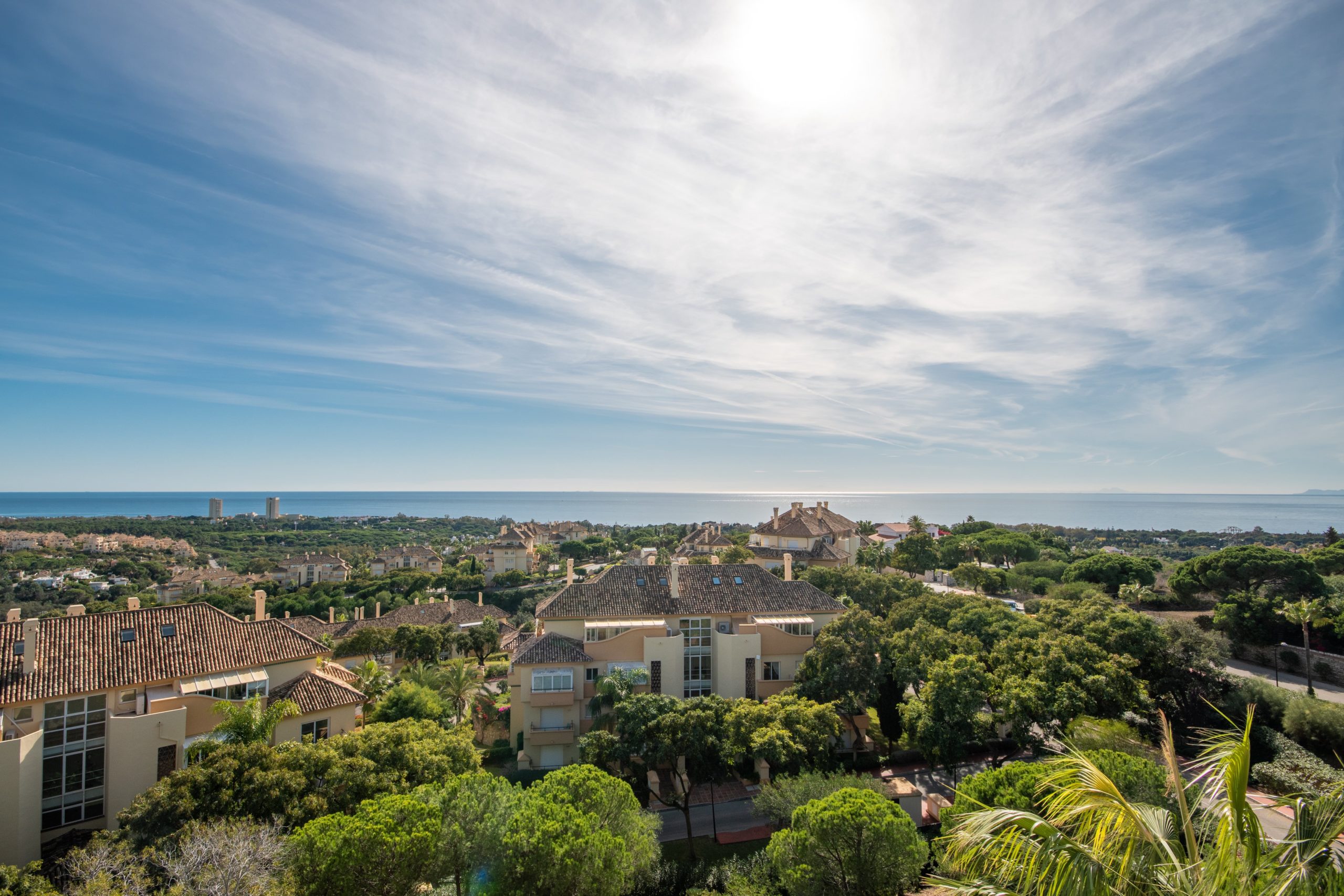 About Elviria, Marbella
Elviria in Marbella es one of the most popular destinations on the south coast of Spain, known for their beautiful beaches, luxury villas, and world-class golf courses. In this guide, we will take a closer look at the lower mountainside area of Elviria in Marbella, which is home to a variety of private villas and urbanizations.
Urbanizations in the Area
The main urbanizations in this area include Elviria Hills, Santa Maria Green Hills, Santa Maria Village, Hacienda Elviria, Colorado Hills, El Mirador de Santa Maria, Los Jardines de Santa Maria Golf, Urbanizacion los Patios de Santa Maria, Los Lagos de Santa Maria Golf, and Las Lomas de Elviria. These urbanizations offer a variety of amenities such as communal swimming pools, underground parking, and sea views.
Elviria Hills is a development of 22 blocks of apartments, with options for 2 and 3 bedroom penthouses and middle floors. All of the apartments have amazing sea views and there are 6 communal swimming pools available for residents. Additionally, there is a Michelin restaurant, El Lago, located within the premises and the Greenlife golf academy is just next door. Underground parking is also available for residents.
Santa Maria Green Hills offers sea views and has 5 swimming pools, one of which is heated and covered. Underground parking is also available for residents. Santa Maria Village is another popular urbanization, which features 4 swimming pools and underground parking.
Golf and Adventure
For those who are interested in golf, Elviria in Marbella are home to several top-rated golf courses. Santa Maria Golf and Greenlife golf are two of the most popular options in the area. These courses offer challenging layouts and beautiful views.
For those looking for adventure, Aventura Amazonia is a great option. This is an adventure park that offers a variety of activities such as zip-lining, rope bridges, and obstacle courses.
Shopping and Dining
Elviria in Marbella also offer a variety of shopping and dining options. The commercial center in Elviria is home to a Supercor supermarket, which is open everyday from 08:00 a.m., to 02:00 p.m., Carrefour is another normal supermarket. There are also several cafes and bistros in the area, such as San Martino and a variety of Italian, Indian, Thai, and of rice restaurants.
Beachside and Accommodation
Finally, the beachside is one of the main attractions of Elviria in Marbella. The area is known for its beautiful beaches, which are perfect for sunbathing, swimming, and water sports. The beaches are clean and well-maintained, and there are plenty of beach clubs and restaurants to enjoy a meal or a drink. Some of the famous beach clubs include Nikki Beach, La Place Casanis, and Lido Beach. Restaurants like restaurante la perla blanca, le papillon and Lido Beach are also worth a visit.
If you're looking for a luxurious accommodation, Elviria in Marbella have several 5-star hotels such as Hotel Don Carlos, Marriott Beach Resort, and Vincci Selection. Urbanizations like Hacienda Playa, Jardines de las Golondrinas, Cerrado de Elviria beach, Romana Playa, Jardines de Don Carlos and White Pearl beach offer apartments with sea views, parking and communal pools.
For sports enthusiasts, there's the Tennis and Sports Club Don Carlos and Gym Romana Playa. Overall, the lower mountainside area of Elviria in Marbella is a great destination.
Conclusion
In conclusion, Elviria in Marbella offer a wide range of options for visitors, from luxury villas and urbanizations to world-class golf courses, adventure parks, and beautiful beaches. Whether you're looking for a relaxing holiday or an action-packed adventure, there's something for everyone in Elviria in Marbella. With its luxurious accommodations, delicious dining options, and endless activities, it's no wonder that this area is a popular destination for travelers from all over the world. So pack your bags and head to Elviria in Marbella for an unforgettable holiday experience.
Article by Vanesa Mena, Jan 13, 2023
Related Properties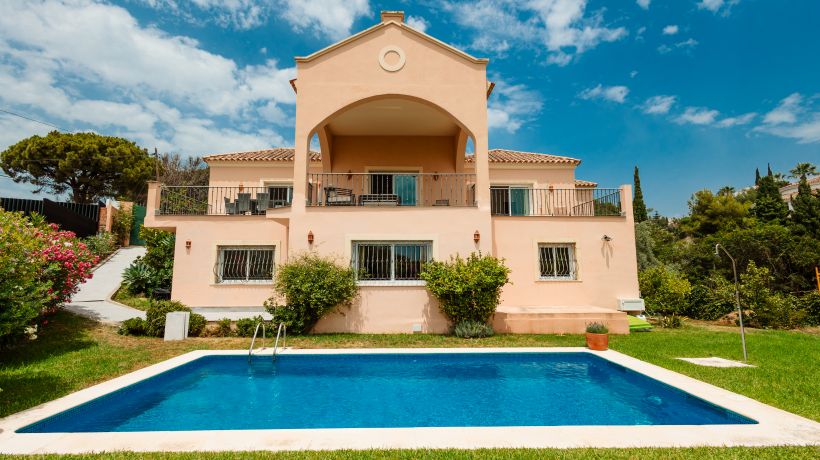 Villa, El Rosario, Marbella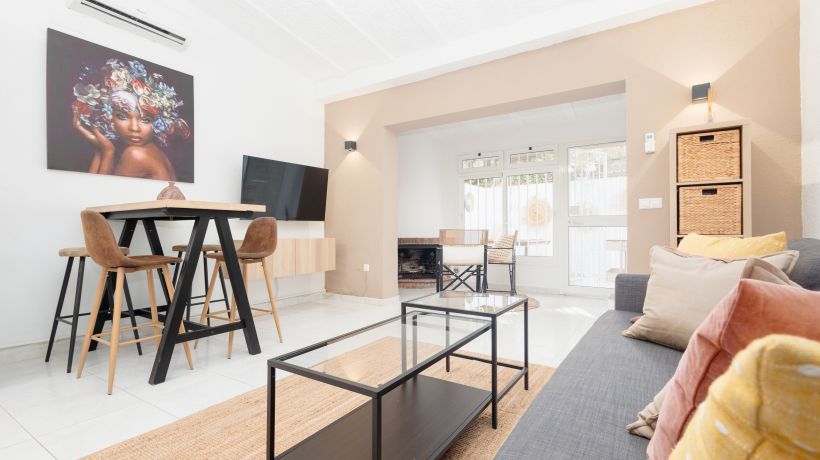 Town House, Costabella, Marbella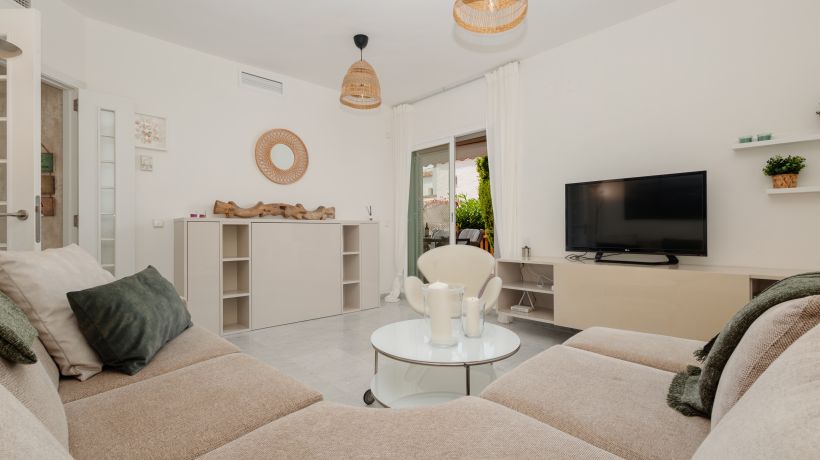 Apartment, Bahia de Marbella, Marbella