Advantages of hiring a real estate consultant to buy a home
January 3rd, 2022 |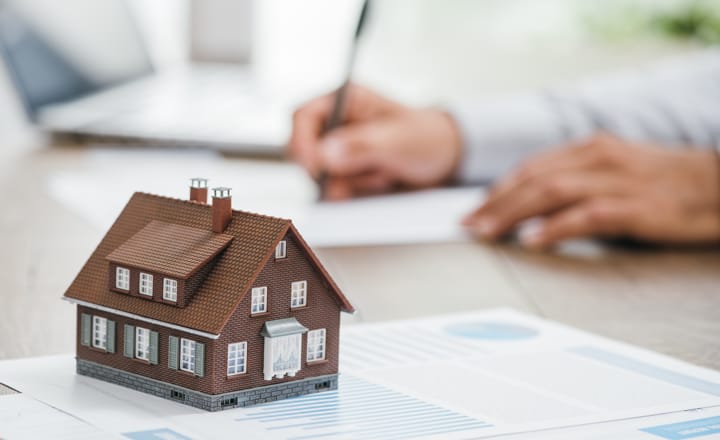 The purchase of a home is a special moment. Either because you are going to invest in it, or because you are going to make it your home, buying a home is an activity in which you are going to put your enthusiasm and your effort in so that everything turns out in the best possible way.
Sometimes buying a home can become a difficult task. There are many things that you must keep in mind. That is why it is a great idea to trust a real estate consultant who has extensive knowledge of the real estate market and can advise you on finding the home you are looking for.
A professional in the real estate sector has enough knowledge and experience to make better decisions about a home purchase. At Homewatch you can find our team of highly qualified real estate advisers, with whom you can count on for your purchase-sale operations.
We are going to see, next, the advantages of hiring a professional to buy a home. So that you can carry out the transaction in the most comfortable and effective way possible and saving all the necessary procedures so that it is carried out correctly.
What is advisory selling?
The consultative selling is a type of sale in which the seller also performs the role of consultant. In consultative selling, the sales process is focused on the real needs of the client. The advice is tailored to each individual and allows you to complete the operation prioritizing your objectives.
In this type of sale, the seller must investigate and make sure that the house is the right solution for the exposed needs. At Homewatch we have a fantastic group of experts who will be happy to advise you on your operation. Get in touch!
Why is it necessary to hire a real estate consultant?
A real estate advisor will look for the best solution for each case, having privileged access to new developments in the real estate market and with an advanced search, filtering, and alert systems. Working with the real estate advisor you will save time, since he is in charge of taking the appropriate steps and looking for the best options to present them to you.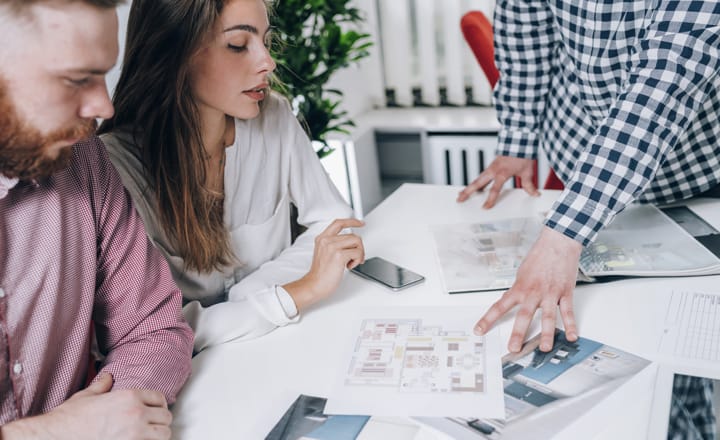 The real estate consultant will also help you with all the bureaucratic procedures, streamlining it and making this tedious task no more than a small procedure for you. The estate advisers act with transparency and simplicity and seek the best possible alternative for your client.
The real estate consultant will also negotiate for you. They are professionals in the sale of homes and are used to this type of negotiation, so they can find you the best price within your expected investment range.
For all these things, it is recommended that you have a real estate consultant, who will advise you quickly and effectively in order to save time, money and get the best option on the market that suits your search.
Advantages of hiring a real estate consultant when buying a home
There are many advantages that hiring a real estate consultant offers you when you go to buy a home. Let's see the most notorious:
– They are professionals specialized in financial advice, and they usually know, and have agreements, with different banking and financial entities. In this sense, they can help us to get a better financing offer than we can get on our own. This is very important if we are going to buy a home through a mortgage, to get the one that best suits us.
– They are expert negotiators. They will get the offer to the seller in a much more efficient way than if we presented it ourselves. They are used to dealing with all kinds of sellers and are negotiation professionals, so they can get the best possible price, knowing when and how much they can push, since they know first-hand the sector, market, area and average prices by similar homes.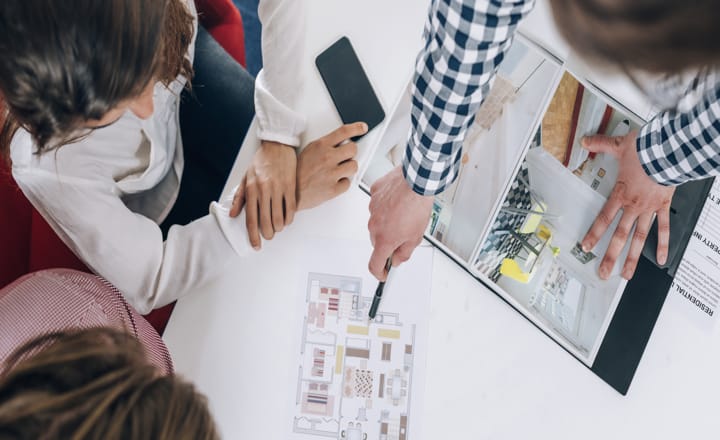 – We will save a lot of time. Thanks to the work of a real estate consultant, we will be able to save time in the purchase and sale procedures, both administrative and operational. The real estate consultant will carry out a complete search for homes, you must not forget that they are experts in the area in which they work, and they will also save us a lot of time with the negotiation and administrative procedures involved in buying a home.
– They will give us peace of mind. Hiring a real estate advisor will give us peace of mind, since we will have, at all times, during the process of buying the house, a professional fully dedicated to helping us with any problem that may arise. The real estate consultant acts thinking about all the guidelines that we give them, with full knowledge of the work to be done to do it as efficiently and quickly as possible.
As you can see, there are many advantages of hiring a real estate advisor to buy a home. The help of a professional in the sector will make this complicated and long process much easier and faster. In addition, their experience and knowledge of the real estate market will guarantee that you are faced with the best options available for your interests. Make sure you have professional help and hire a real estate advisor to make things easier.
Article by Vanesa Mena, Jan 03, 2022