Developments in Ojen
May 26th, 2021 |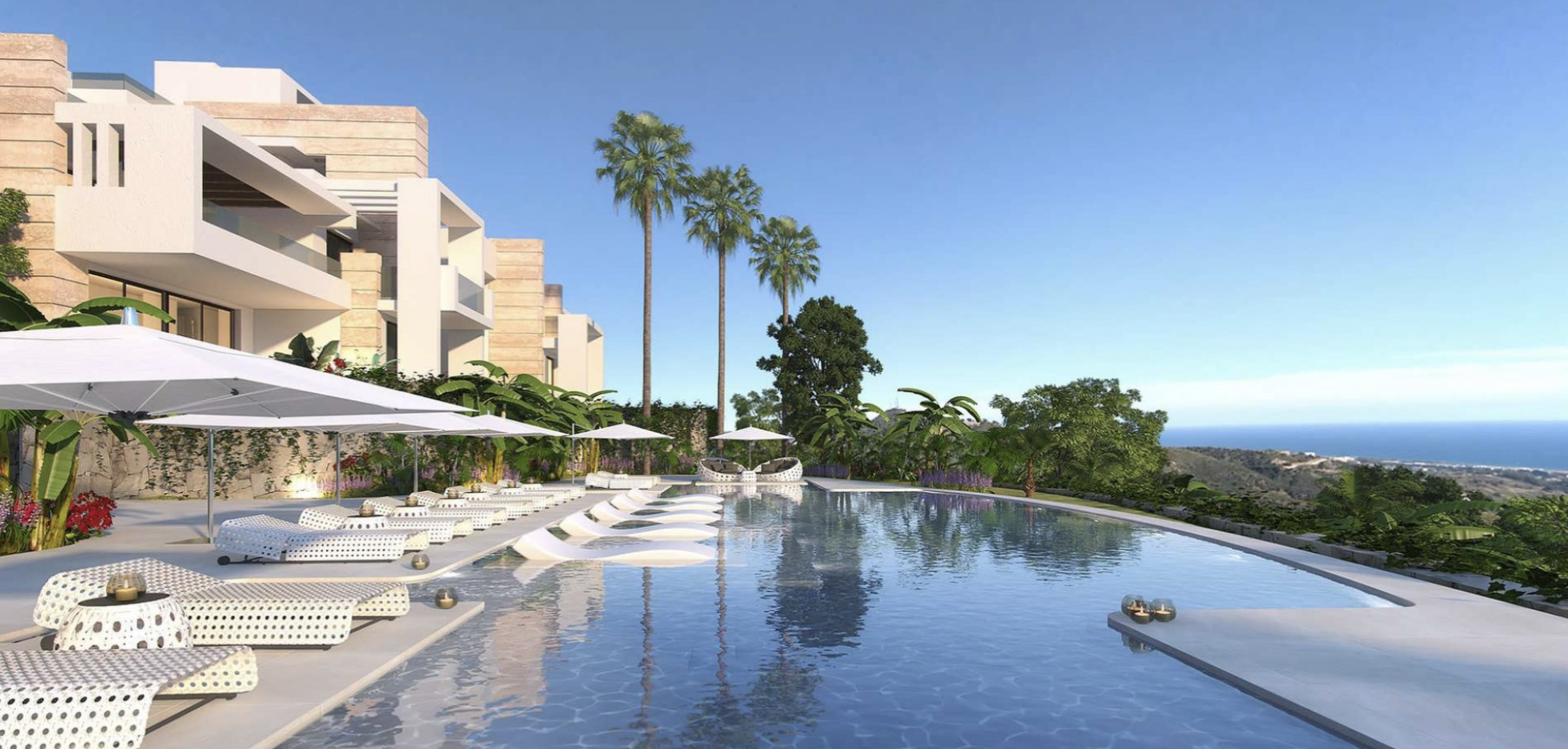 Ojén, one of the quintessential white towns. Surrounded by orchards and mountains, this beautiful Malaga town is an oasis of peace for the best developments in Ojén.
Surrounded by a fantastic natural environment, Ojén provides us with the clean air necessary to recharge our energies and fill our lungs with beauty, tranquility, and life.
From its exclusive location, Ojén shows us the Mediterranean coast in all its splendor, with inimitable views that are difficult to forget.
Ojén is a charming town, in a unique environment. A place that inspires, that delights and that reminds us that the good thing in life is to live it, to feel it.
And there is no better way to do it than enjoying the wonderful homes that the town offers us. Luxurious residences from where we can reach with our hands all the majesty and immensity of the ancient town and its surroundings.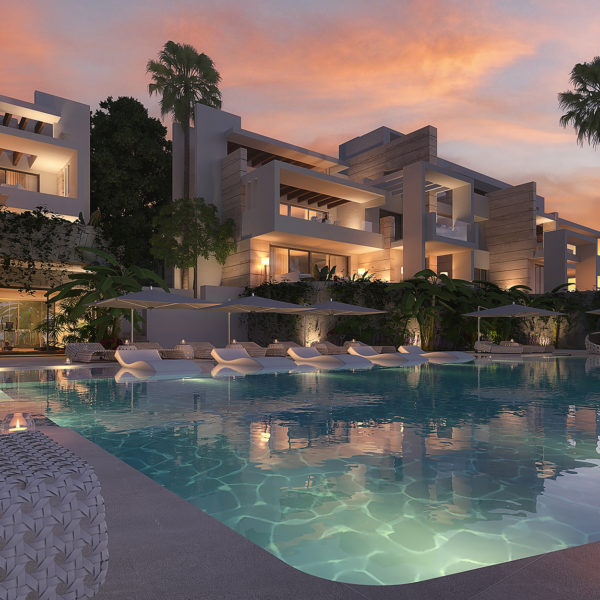 All services at your fingertips
Ojén is perfectly communicated with all the services you may need. Magnificent roads that will put you anywhere on the Costa del Sol in no time. Close and convenient access to Malaga international airport.
Many golf courses irrigate these lands offering you the highest quality to enjoy this beautiful sport. Also its great location, in the Sierra de las Nieves, offers you a unique opportunity to enjoy hiking and other adventure sports in its wonderful natural environment.
The neighboring coast will provide you with its beaches and its facilities for water sports, with endless experiences of the highest quality.
Elegant restaurants, with famous chefs and all the pleasure of the Mediterranean diet. Large leisure areas, boutiques of the highest quality. Everything will be at your hand, everything very close to your home.
Luxury as a lifestyle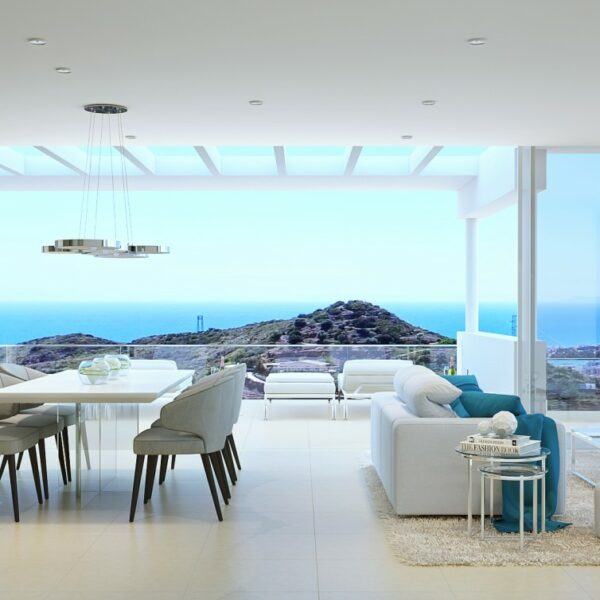 We find a great opportunity for developments in Ojén that project the avant-garde of Andalusia and offer much more than a home for everyone who has the pleasure of entering them.
We are going to see the characteristics of the luxurious complexes under development, and not to miss the opportunity to get to know better one of the most exclusive and delicious areas of the Malaga coastline.
A work of design art
An avant-garde design of homes and qualities that compose it, makes that the developments, not only, do not clash with the wonderful environment that surrounds them, but they flow with tremendous naturalness, thanks to their organic design, with the natural beauty of the Sierra de Las Nieves and all its surrounding landscape.
Apartments located on elevated platforms that, together with their spacious terraces, with exquisite panoramic views of the Mediterranean, will allow you to enjoy its impressive sunrises and sunsets from your own home.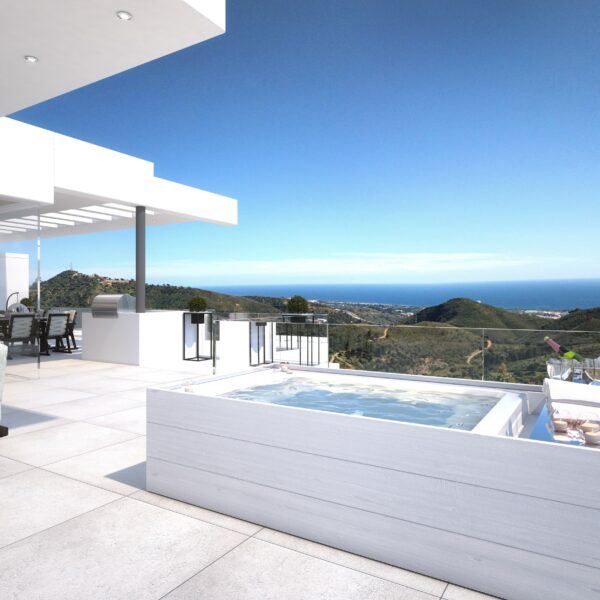 Different homes with a common purpose
Modern contemporary apartments, spacious and luxurious open-plan penthouses very bright; two, three and four bedrooms; that you can customize to your liking, choosing tiles and floors from a wide variety.
A different home for each of its inhabitants, but focused on providing pleasant experiences rich in quality of life. All the convenience, luxury and comfort you want in a dream community to live in.
Enjoy paradise in community
The projects are equipped with large community areas ready to supply you with everything you need for your day to day with the greatest security.
You will be able to take advantage of its fantastic private outdoor pool with magnificent paradisiacal gardens to enjoy great moments with your family and friends.
You will have at your fingertips a world-class gym with all kinds of equipment and personalized attention where you can fine-tune your fitness, and keep your health in the best possible state without the need to move.
You will also have a Turkish bath and sauna where you can enjoy relaxation in an exclusive and very complete community.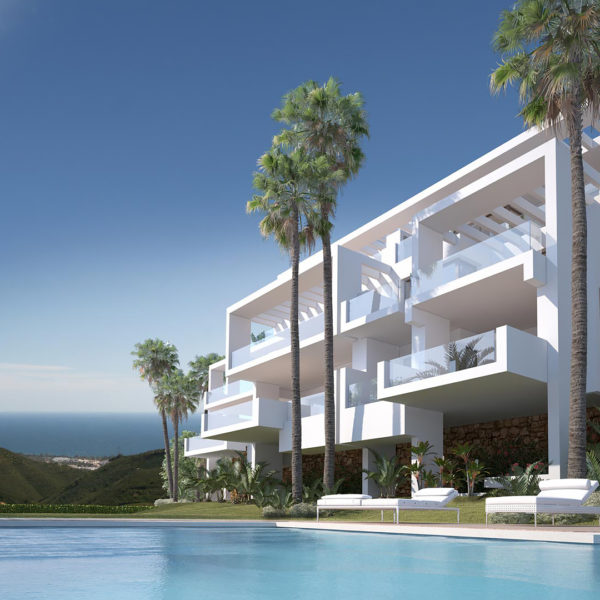 State-of-the-art technology for your comfort
The homes are designed to the highest specifications in the quality of their energy efficient appliances. All homes are equipped with specialized acoustic insulation, to preserve your privacy at the highest possible level.
With its advanced home automation system, homes use energy in the most efficient way and endow each of their rooms with endless comforts. A splendid integration of services that converge with the structures at the highest level. Lighting control, garden irrigation, climate control, blinds management and many other amenities for your new home.
A smart home for a lifestyle of the highest quality.
Security for the peace of mind of the whole family
Safety is another important aspect that they have prioritized when designing these fabulous homes. An advanced security system composed of video intercoms, maximum security locks, and qualified personnel, among many other technologies at your service.
You will live with the peace of mind that your family is in the best hands and your security and privacy will always be safe.
Do not miss the opportunity with the developments of Ojén
Ojén is a beautiful land, full of tradition as well as modernity. A sensational location with access to a multitude of top-quality services and an enviable natural environment. With these promotions this beautiful land is strengthened and offers an unbeatable opportunity to invest, and to establish yourself in them, and start living the way you have always wanted.
Do not miss the opportunity to live in one of the most exclusive and sought-after areas in Europe. Let yourself be carried away by its charm and dedicate yourself to enjoying every detail that the luxurious promotions have prepared for you.
Article by Vanesa Mena, May 26, 2021