Developments in Puerto Banus
May 25th, 2021 |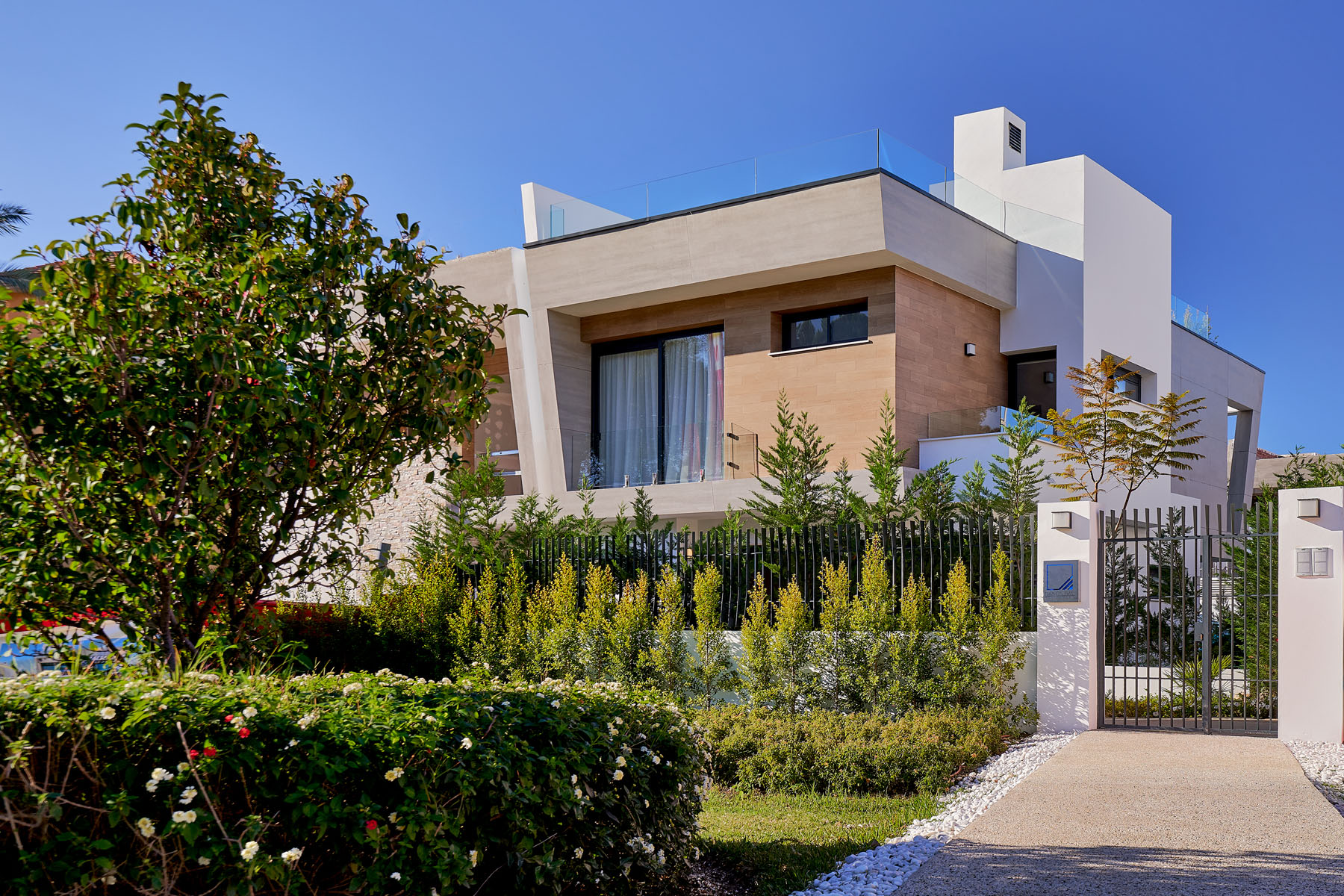 The best developments in Puerto Banús, where you can enjoy the famous and luxurious marina, one of the most important in the world, in addition, Puerto Banús offers us endless possibilities to enjoy and live with the highest quality of life.
Puerto Banús is located in Marbella, in the heart of the Costa del Sol in Andalusia, is one of the largest entertainment centers that exist and with the passage of time it was being recognized with the great international fame and prestige, which it currently enjoys.
A luxurious, comfortable life, with all kinds of services and an incredible leisure offer, await you in the exclusive port, the jewel in the crown of Marbella's enviable Costa del Sol.
Framed between the Mediterranean Sea and the Penibetic mountain range, a wonderful and unique climate is created that provides the area with an average temperature of 18 degrees Celsius per year, to be able to enjoy the exclusive life that it offers you throughout the year.
In this privileged environment you will find a multitude of services, golf courses, paradisiacal beaches, an unequaled nightlife and all the tranquility of being in one of the safest and most exclusive areas of Andalusia.
In this article, we are going to show you the best of this area with continuous series of real estate projects under development, so that you take into account this wonderful enclave when investing in a place to live carrying out all your dreams, everything that you propose at your fingertips.
Modern residential complexes at the service of your comfort
There are many and varied developments that populate the Puerto Banús area, where the luxury, safety and comfort of its inhabitants are a guaranteed bet.
Among the differentiated offer you can find private communities, made up of modern luxury villas near the beach, in an exclusive location with an environment like no other. There, first-hand, you will be able to savor the Mediterranean Sea and discover all the mysteries and pleasures that are contained in it.
Exclusive semi-detached and independent villas with a select design designed for the comfort and comfort of home. Design that blends delicately with the unique natural environment that surrounds the villas, to make homes that are respectful with the environment and in full harmony with nature.
Each residence enjoys an elegant design, and a relaxed and safe environment, to provide maximum pleasure. Modern architecture that is based on large windows and very bright rooms to make the most of the great climate that the Costa del Sol offers you, full of hours of sunlight.
New housing concepts where the interior and exterior flow together, and come together to offer you some of the most exclusive spaces on the Costa del Sol. Oasis of peace with gardens full of pleasure, mixed in perfect fluidity with the Mediterranean water, you will be able to find countless sensations in incredible homes with united spaces.
All luxury of details to enjoy
Residential complexes that are in themselves a lifestyle, full of luxuries and comforts for the well-being that every family requires for their home. Homes with between 2 and 4 bedrooms, with several bathrooms, spacious living rooms, fully equipped kitchens, terraces with sea views.
Its avant-garde designs are mixed with the most exclusive surroundings in an ideal place to live, close to all the services and all the wonders that this unique town offers you.
You will not miss any detail in your home. Easy access technology and complete high-quality equipment.
The villas have heating and air conditioning, high-quality non-slip floors, modern LED lighting, pre-installation of a home automation system and some even have a characteristic fireplace that gives each home a special and unforgettable point.
All luxury of details in spacious and modern spaces such as its spacious open-plan living rooms or its luxurious, spacious, open kitchens.
Exclusive community areas where you can enjoy with others
You will have splendid outdoor spaces enhanced with its exclusive design gardens so that you can enjoy the fantastic environment that surrounds you.
You will be able to enjoy unparalleled outdoors in its exclusive terraces and its impressive swimming pool. In the area that it offers, you will have areas to sunbathe, dine outdoors, play sports and enjoy its privileged surroundings.
For your children's birthdays, dinners with friends, family gatherings, etc., for all those moments with your close people, you will have at your disposal where you can celebrate them with the greatest comfort and preserving your privacy.
A selection of the greatest luxuries that will adapt to the life you want to lead, taking convenience and comfort to levels unimaginable until now.
A privileged area to live
You will enjoy very quiet and calm residential areas, although thanks to its great location, in Puerto Banús you can enjoy its magnificent services and its overwhelming leisure offer. Restaurants, bars, boutiques, golf courses; all one step away from an incredible home.
You will be able to live in a privileged area where you can enjoy the tranquility, security and privacy that the luxurious and unique residential complex offers you.
A unique investment opportunity in one of the most demanded areas thanks to its quality of life, its luxurious environment and its spectacular natural environment.
Article by Vanesa Mena, May 25, 2021