Monthly rental Marbella
April 20th, 2021 |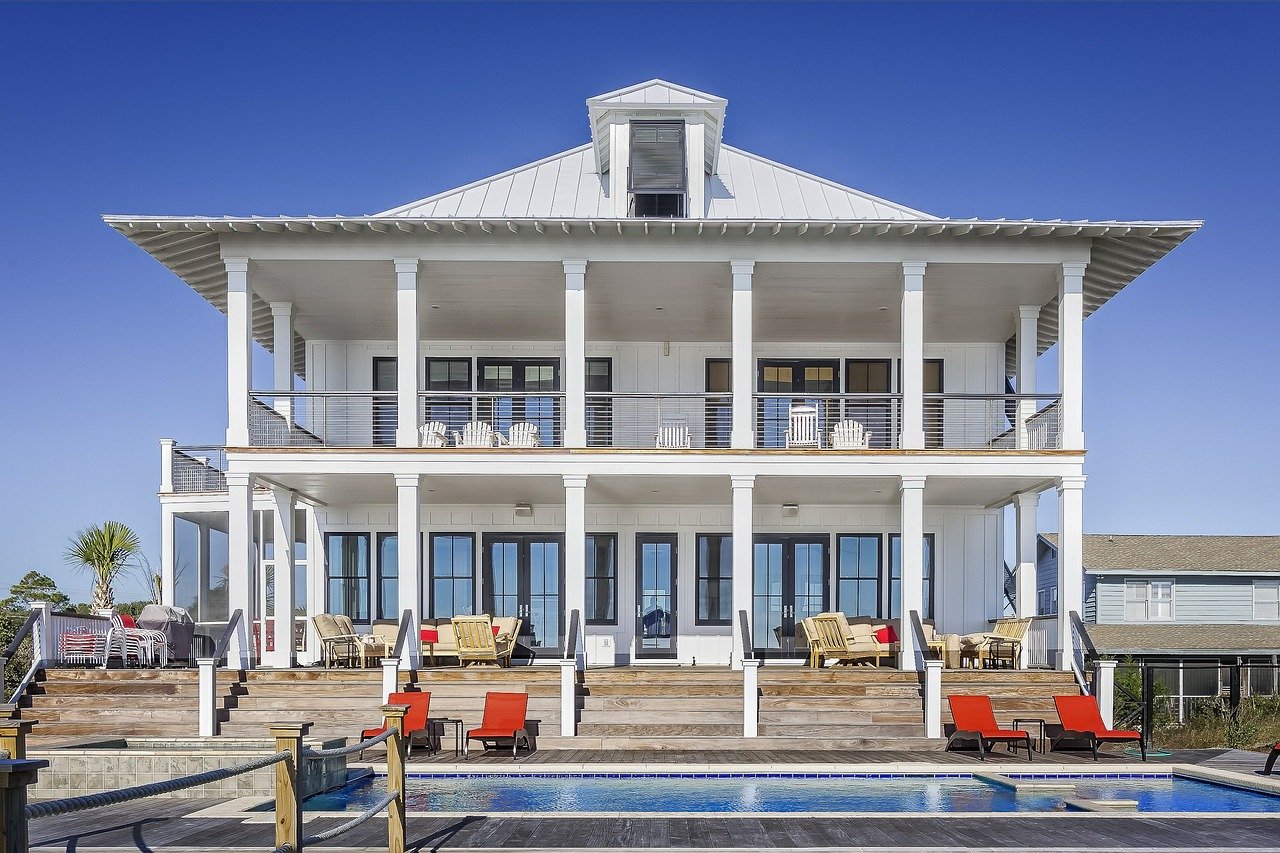 In the south of Spain is the famous Costa del Sol. The city of Marbella, its great ambassador, shines on its extensive coastline. The stately elegance of its historic center, the natural setting of its beaches, endless sun and beautiful landscapes, make this town the most desirable in the region as a holiday destination.
If your dream is to enjoy the sun on the Mediterranean coasts, a monthly rental in Marbella is the best option, because you will be in the perfect place. You can do it from a luxurious villa in one of the most exclusive places in the city, or in a beautiful penthouse, which will be fully equipped and will have an impressive view of the sea.
To do so, you just have to contact us. At Homewatch we are a real estate company with more than 20 years of experience in the sale and leasing of properties on the Costa del Sol. We know the entire area widely and we can offer you the best properties in excellent locations, and at splendid prices.
Stay with Homewatch
After these long months of forced confinement, to which the entire planet has had to submit, the time has come to recover our lives and enjoy the beautiful things. There is no other place in the world that can offer so many wonders together as Marbella. Therefore, at Homewatch we will guide you in the study of the property that matches your wishes.
We offer you professional visits accompanied by one of our experts, in addition to the personalized advice you need from our company. We have a wide network of contacts and homes so you don't waste time searching. We also carry out all the legal and banking paperwork so that your concern is only focused on how to enjoy yourself.
If your interest is in a rental home for a short time the most advisable thing is the timely choice of a real estate company that ensures quality, experience and responsibility. At Homewatch we are real estate experts along the Costa del Sol, from Mijas to Estepona.

Enjoy your stay in Marbella
Living in this city is like being in the middle of a fantasy. Its reputation for elegance and luxury transcends borders. Therefore, it would not be strange if you meet a celebrity in a cafe or on the street.
However, its greatest attraction is the climate, as it is what makes it possible for Marbella to be the way it is. It has an average temperature of 18º annually, cool in summer and slightly cold in winter. The Andalusian architecture of its houses and mansions give a special touch of Moorish Mediterranean heritage.
Modern apartment buildings with sea views, beautiful villas around the golf courses and spectacular shopping centers, allow a modern air to the whole. Its cultural wealth and great gastronomic variety give the region an inexhaustible atmosphere.
Best places to rent in the city
It is impossible to define which area is considered the best to live a season in Marbella. All urbanizations are equipped with the services and amenities that any guest needs. From luxurious beachside apartments, villas with golf courses, to modest properties in quiet places, homes are rented with furniture included.
However, we offer you a brief guide to sites and their characteristics so that you can find which one suits your needs and aspirations.
Its name derives from the luxury villas, a boulevard of exclusive shops and 5-star residences found on its route. This area extends along the coast, from the historic center of the city to Puerto Banús. Puente Romano and Marina Mariola belong to this elegant sector, characterized by tree-lined avenues and large houses with gardens.
It is famous for having the highest property prices in the city. Large and luxurious yachts dock in its port. It's a luxurious setting, framed by exclusive hotels and world-renowned designer stores, as well as the most famous restaurants, casinos, and membership beach clubs.
It has Spa centers and golf courses that are highly appreciated in the area. Its beautiful beaches of fine sand make it a perfect setting for its luxurious villas. It is an area of expansion, in full development, to the east of the city.
This sector acquires the name of the river that runs through it and consists of two areas, the upper part is characterized by the settlement of golf courses, luxury villas and attached houses. The lower area, with its wonderful beaches, has apartment buildings, beach clubs and luxurious restaurants.
If you want to spend your stay outside the city, the best option is Elvira. A 10 minute drive from the center of Marbella is this white sand paradise, which has great restaurants and excellent golf courses. Ideal for an unforgettable family vacation.
The list is endless, so we suggest you contact us to find out your wishes and to be able to offer you the best options in rental opportunities. Your family will appreciate this decision and you will achieve full satisfaction that you are taking the best possible alternative. Let the experts guide you and enjoy your time with us.
This is a private urbanization a short distance from the center of Marbella. Its easy access to the beach makes it an attractive attraction. It is located in the sector of the Golden Mile and is surrounded by glamor and luxury.
Opportunity for owners
If you have properties in Marbella or its surroundings and you want to offer them for rent, we will take care of all the marketing and publication of the property on all the important portals (Airbnb, Booking, Vrbo and on our own specialized website). We prepare all the necessary photographic report for free for the owner. We produce the promotional video of the property.
We will execute a deep filtering of clients for your greater security and confidence. We will take care of everything concerning the tenant registration with the local authorities.
Remember: with Homewatch you can generate a monthly income from your property with the monthly rent in Marbella.
Article by Vanesa Mena, Apr 20, 2021
Related Properties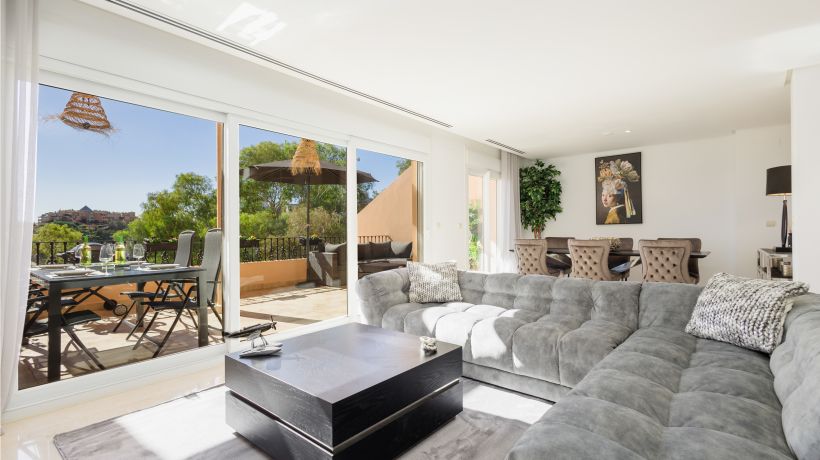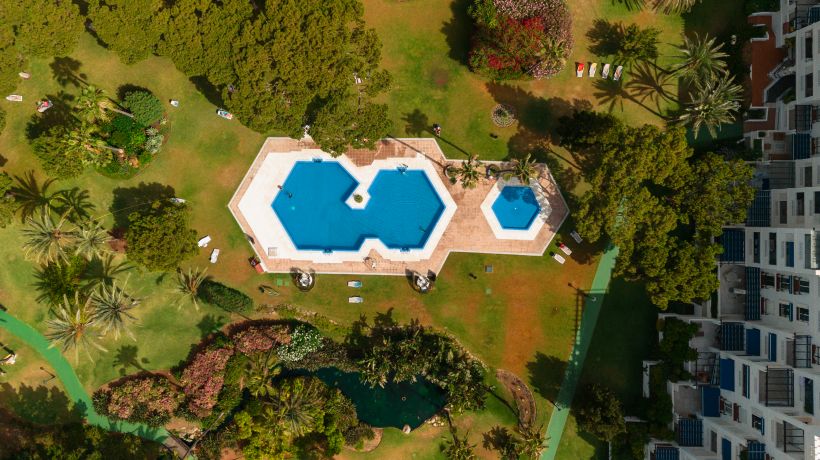 Ground Floor Apartment, Playas del Duque, Marbella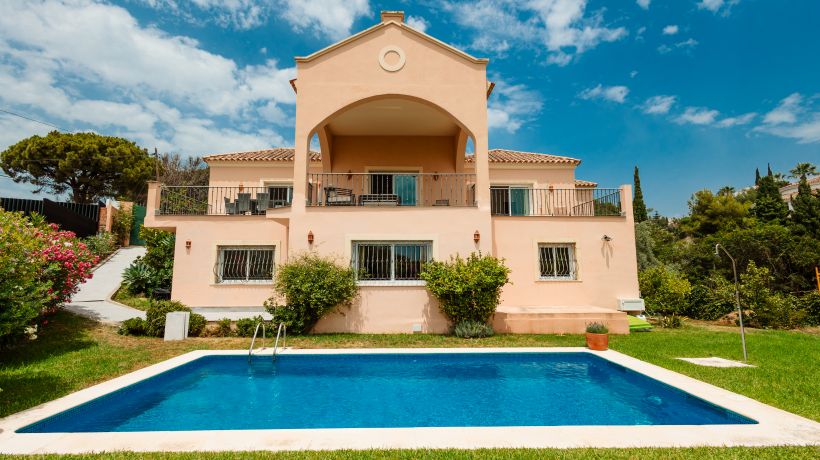 Villa, El Rosario, Marbella