5 tips to make the most of a small apartment
May 16th, 2022 |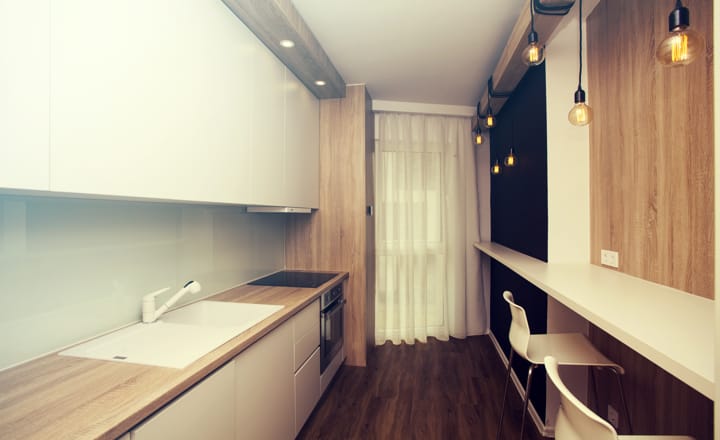 Getting the most out of a small apartment can be a great challenge for its owners. The lack of space means that we must be creative and make more effort than in larger homes, we must be original and maximize the use of resources.
Even with its drawbacks, a small apartment can be a good investment, but you must bear in mind that each and every one of the aspects that make it up are important, such as decoration, since it is not the same to decorate small apartments to exploit them as a holiday rental than the decoration we would need if we decided to give our small apartments a different life by renting them for long periods with a monthly rent.
How to take advantage of a small apartment?
We must organize ourselves well and ensure that each characteristic shines with its own light, dedicating the necessary effort and affection to them. We are going to see, below, 5 tips to get the most out of a small apartment.
Integrate all spaces
When the house is small it is important to look for amplitude and for this the integration of spaces becomes essential. An open kitchen and living room, which help to expand the space, together with the dining room can be a great solution.
As can also be creating a loft, which are highly demanded today and manage to create a complete home in a single space that makes the most of the meters available, as well as giving it a cosmopolitan and contemporary touch that is highly demanded today.
Buy the right furniture
In a small apartment, the choice of furniture becomes essential. We cannot take it lightly and go taking furniture without analyzing the space we have. The ideal is to find multifunctional furniture that helps us save space and make the most of storage so as not to need to fill the apartment with a lot of furniture.
This may be the key, few pieces of furniture and that they perform different functions so that nothing is missing and we can enjoy space and breadth on the floor. It is necessary to avoid overloaded decoration and bet on clearer spaces.
Use light colors on the walls
Colors are another of the important decisions we have to make to make our small apartment look larger and more enjoyable. Light colors help to see larger, brighter spaces and give the rooms that feeling of spaciousness that we are looking for.
Not only the walls are favored by light tones, but also the baseboards, the marquetry, the doors, you have to use light colors that help all the elements to give that sensation of a more open and luminous space.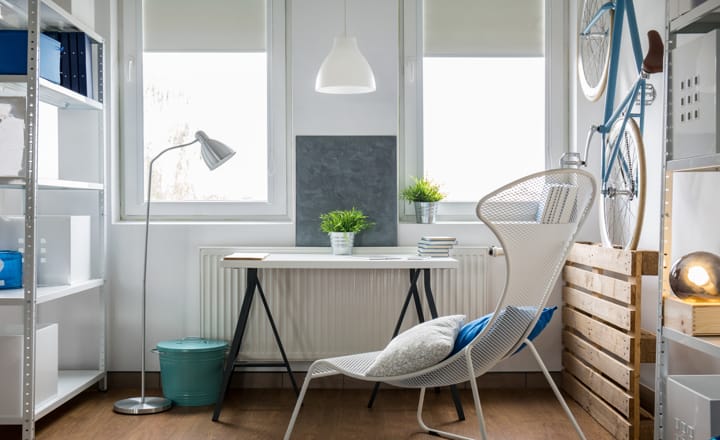 Custom furniture can be your salvation
As we have mentioned before, the furniture you use to decorate your small apartment is very important, so custom furniture can be your greatest ally. Furniture made expressly for your space, in order to make the most of every corner of your home without giving up design and exclusivity.
With a small selection of custom and multifunctional furniture you will save a lot of space in decoration and the house will be more compact and well used. In addition, the originality of unique furniture is an important asset to play in your home.
Take advantage of natural lighting
Another of the great issues from which we must obtain the greatest possible benefits is that of natural lighting. We must hurry it up as much as we can so that our flat gains in spaciousness and well-being. Good natural lighting changes the vision of the home and gives it a capital joy and spaciousness.
As we can see, there are many details that we can take care of so that our small apartment looks as good as possible. However, we cannot just dedicate ourselves to maximizing one of them, it is the conjunction of all of them that achieves that feeling of spaciousness and more open spaces. Unite light colors with natural light, multifunctional furniture for integrated spaces, etc. The right combination of all the ingredients will make your small apartment the greatest of wishes.
Article by Vanesa Mena, May 16, 2022