5 ways to renovate a bedroom without changing furniture
March 28th, 2022 |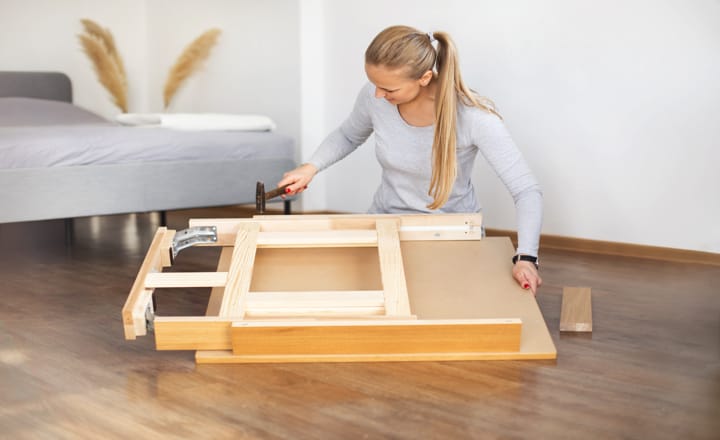 Sometimes we would like to change our room, come home and renovate a bedroom. Give it another touch, something different, that brings variety to that room in which day after day we rest and spend moments of intimacy. For this reason, we like to make it our own, meaningful to our own personality.
The bedroom reflects the most personal of each one, and of each couple and family. It is our safest place, our most secret environment and as we change and have different moments in our lives, to renovate a bedroom can become essential.
It is important that you see ideas of how to decorate bedrooms, on our page you can find different decoration of bedrooms in houses, new ideas to find your stamp, your own way with which arrange your room
Ways to renovate a bedroom without changing furniture
But we can't always, or want to, change everything, remove the entire bedroom and put it back to our liking. Either because we don't have enough money to renovate bedroom furniture or because they are in good condition and we don't want to get rid of them.
Perhaps it is because we are in a long-term rental and in order not to change the furniture we should look for an alternative, some new idea to redefine the bedroom and feel that the change we are looking for has arrived.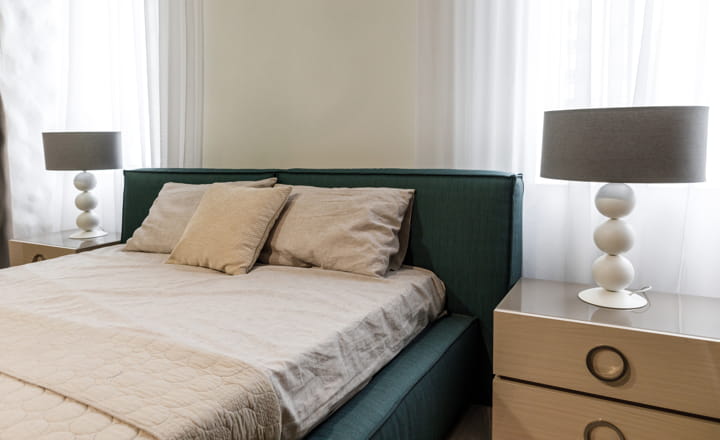 We are going to see, next, 5 ways to renovate a bedroom without changing the furniture. So that you can give a new touch to your most personal room without removing the furniture that accompanies you, but giving a substantial change according to your tastes.
Change the color of the room
One of the characteristics that best defines a room is the color of its walls. So changing the tones of the room can become a great modification for your bedroom.
To renovate a bedroom with a good coat of paint can change your perspective when it comes to seeing your bedroom. Change registry, white, beige, pastel tones, a light blue or seawater green… There are many options for your bedroom with which you will achieve a different registry and make everything look like a real revolution.
Choose new textiles
Renewing the textile in the room is another of the most important changes you can make in your bedroom. There are many textile elements that come together in a bedroom, usually all together. Curtains, cushion and pillow covers, blankets and bed covers, etc.
These elements are very striking, mainly commanded by the bed, the central axis of the room, it is almost the first thing that is observed when entering the bedrooms. For this reason, a renovation of the textile elements can be the path you are looking for to turn the composition of your bedroom around, keeping the furniture, but with a different flavor.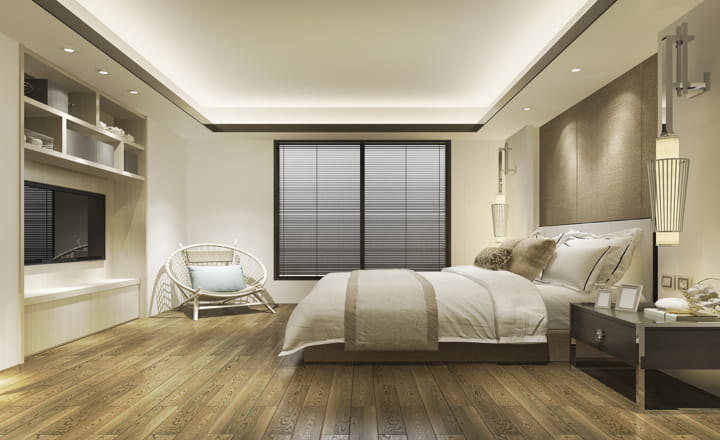 Remove old decoration
Change the decoration. Many elements do not have a great use and one ends up getting tired of looking at them over and over again, every time you enter the bedroom. To renovate small decorative elements such as jewelry boxes, photographs and their frames, and all kinds of decorative elements that have been with you for a long time.
It is time to take a look and change them, it is those small details that can make the bedroom have a different touch and stop feeling the same. Renewing photos or decorative elements will bring a new world into your home, and you will be able to renovate a bedroom without changing furniture in the house.
Look for new light sources
Within what best defines a room is its relationship with light. Both the natural light that it gives to the room and the points of artificial light can define the structure of the bedroom and the vision we have of it.
Do not hesitate and start looking for more light in a room of the house to turn it into the bedroom you want to have. New light sources, different intensity, even varied shades. There are many changes that can be made with light, find the one that best defines you and create your new favorite corner.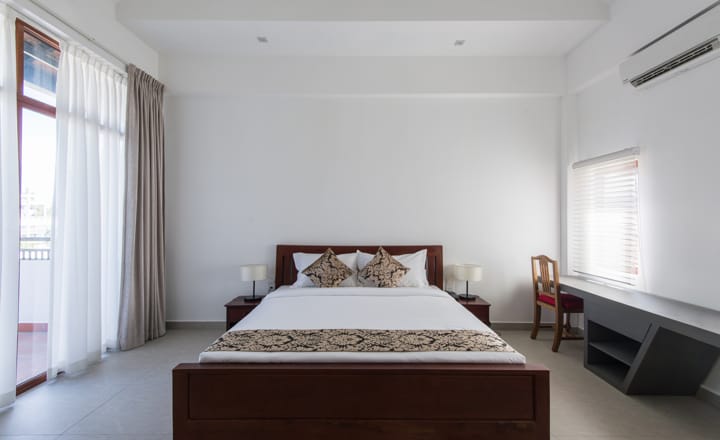 Paint the bedroom furniture
Not buying new furniture to renovate a bedroom doesn't mean you can't change it. Modify them to your liking and make it feel like new with a coat of paint that hides everything you've been through together.
Changing the colors and tones of the furniture in your room is a simple task that will make everything seem new, different and more in line with your current situation and taste. Don't miss out on the opportunity to turn your bedroom upside down in the simplest and most effective way. Fill your furniture with colors and a new bedroom will be waiting for you.
As you can see, there are many ways to renovate a bedroom without changing furniture. Play with them, choose the ones you like the most and combine them to get the bedroom that your current state requires. Do not stop making changes, with imagination and good ideas, it is possible to achieve any change in the bedroom that you want.
Article by Vanesa Mena, Mar 28, 2022