The 8 best areas to live in Marbella
January 10th, 2022 |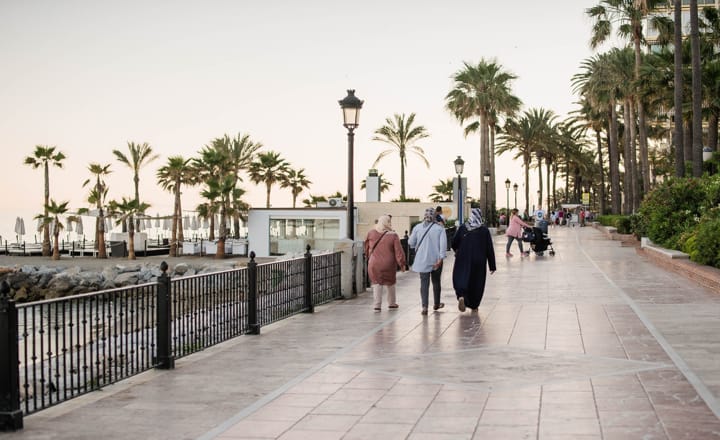 Marbella is one of the best areas to live in Spain. The nerve center of the celebrated Malaga Costa del Sol, Marbella is one of the most beautiful corners of Andalusia. Tradition, modernity, comfort and luxury go hand in hand in a town that will not leave you indifferent.
Today, we are going to review the 8 best areas to live in Marbella. We are going to see its advantages and disadvantages, so that you can choose the best possible place that suits your tastes and needs. You already know that from Homewatch, we offer you the best properties to buy in Marbella.
What are the best areas to live in Marbella?
Marbella is full of great areas to live. Thanks to its sensational natural environment and the charisma of its neighborhoods and inhabitants, Marbella has many corners where buying a house to live in is a fantastic choice. Be sure to see the best villas and chalets to buy in Marbella.
Living in Marbella center
The center of Marbella is full of winding streets, of old buildings, but with a lot of character and very well preserved and cared for. This area is full of tradition and comfort.
In the downtown area you will have a wide variety of services around you, restaurants, shops, schools and even the beaches are just a few steps away. This area continues to be one of the most demanded areas thanks to its magnificent location and its wonderful conservation with many charming places in its streets.
San Pedro de Alcantara
On the outskirts of Marbella we find the urban center of San Pedro de Alcántara. A quiet spot, which exudes comfort and security. Without a doubt, one of the best areas to live in Marbella.
Full of luxury and comfort urbanizations, exquisite golf courses and top quality beaches, all seasoned by the uniqueness of its colonial past that gives it the style of a typical Andalusian town. San Pedro de Alcántara is a dream place, where you can develop your lifestyle.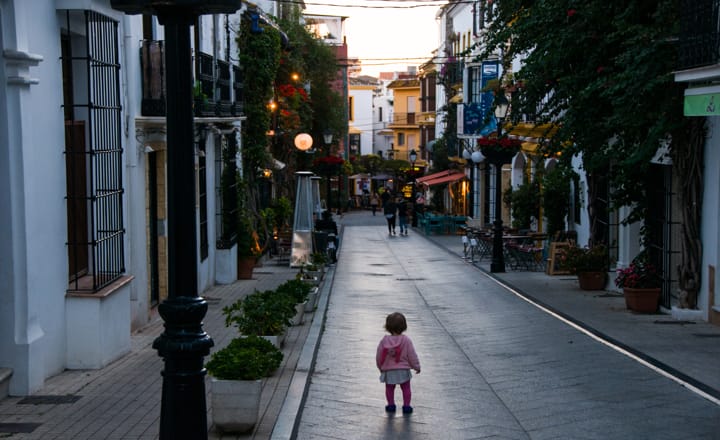 Golden mile
We are facing the most exclusive area of Marbella. The Golden Mile stretches from the city to Puerto Banús along seven kilometers full of luxury homes, the most unique shops and the most unique restaurants.
Private urbanizations with views of the sea and on the mountainside. Everything on the Golden Mile is special and very select. A place to live your dreams.
Nueva Andalucía area
The best golf courses you can find are concentrated in this area. In addition, you will find exclusive private urbanizations and a wide range of villas and chalets where you can find the house of your dreams.
Because Nueva Andalucía is a dreamy residential complex, a fantasy place that will captivate you by making your day to day better.
Living in Marbella East
Marbella East expands from the Marbella town center to the municipality of Mijas. This can also be recognized as one of the best areas to live in Marbella.
This is one of the most sought-after areas, for its tranquility and safety. Marbella East has countless housing developments where to look for your Marbella home.
Guadalmina area
An area very close to the beaches and with a very select atmosphere. Very close to Puerto Banús, the Guadalmina area has all the luxury and good work that the villas throughout Marbella exude.
It is located halfway between Marbella and Estepona, which gives it a magnificent position that strategically takes advantage of the best of both cities. Guadalmina is another of the most sought-after areas and valued by all its inhabitants and visitors.
Orange Square
This square is the best known and most applauded in all of Marbella. Full of orange trees and brimming with the fantastic smell that orange blossom provides, Plaza de los Naranjos is the most typical corner of Marbella and the most sought after.
In its surroundings you can feel the history of this town and its environment. The Plaza de los Naranjos is the most classic and traditional Marbella lifestyle. A special place to live comfortably.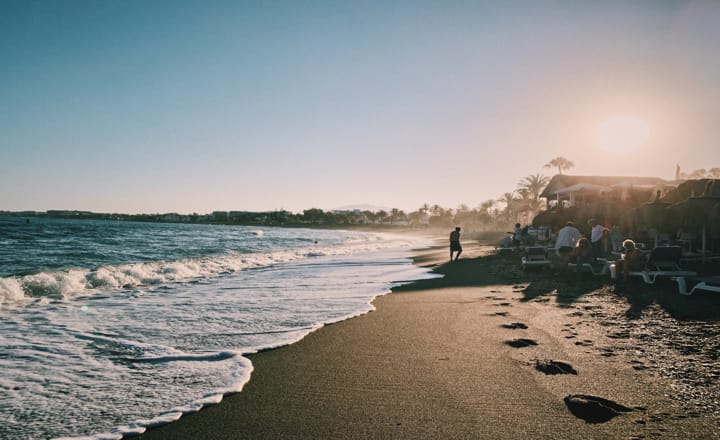 Promenade and Alameda Park
The bipolarity between tradition and modernity that is found throughout the city of Malaga is perfectly defined in this fantastic area of Marbella.
Full of luxuries, services of all kinds, the most exclusive environments, and at the same time with all the tradition and the weight of history happening in the same place. The emblematic Alameda and the promenade make up one of the most beautiful and unique paintings, and one of the best areas to live in Marbella.
As we can see, there are many areas of Marbella that stand out for their quality of life, for their beauty, their services and their environment. The natural environments that surround the city are another of the great claims to come to live in Marbella.
Throughout the city you will find corners that will make you want to stay and live, although these neighborhoods that we propose can be the best alternatives and the best options to create your new life in this fantastic city, sunny, gentle and unrepeatable.
Article by Vanesa Mena, Jan 10, 2022