What is the real estate market?
November 15th, 2021 |
On this occasion, we want to talk to you in detail about the real estate market, what it consists of, how it works, the types of properties that there are and the operations that you can carry out in it.
The supply and demand that exists for real estate is what makes up the so-called real estate market. All operations in the real estate sector, related to the purchase and sale of real estate enter the real estate market.
With these operations relationships are generated, between parties, in which different actors participate, such as suppliers, applicants and real estate. The operations we are talking about, which are framed within the real estate market, are aimed at the enjoyment of the use or ownership of real estate. Its purpose is the right to have and enjoy a good property.
The real estate market not only includes the supply and demand for real estate, but also encompasses other aspects of the sector such as investments, financing or real estate development. All actions that have to do with the acquisition or development of new real estate projects fall within it.
This market is mobile, changing, fluctuates due to changes and developments that can directly affect the economy. These boom-and-bust movements end up influencing changes in housing prices, which tend to undergo significant upward and downward variations.
How does the real estate market work?
Within the real estate market, the real estate industry is the name by which the development, purchase and sale of real estate is called. This industry is one of the most important in Spain, representing about 13% of the GDP (Gross Domestic Product) of our country.
As we can see, the real estate sector is very important, also because of the sectors that directly or indirectly depend on and feed on it. We are talking, for example, of the construction sector, both new homes and second-hand home renovations; stores that sell furniture and decoration stores; everything related to the service sector that is linked to the construction and occupation of homes, bars, shops, shopping centers, etc; and also many businesses that depend on the State such as schools, universities, health centers, transportation, etc.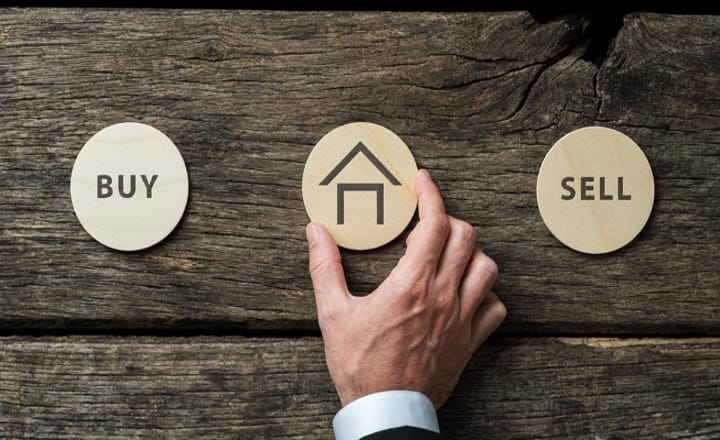 Within the entire real estate sector, real estate agencies play a very prominent role. Real estate agencies are the ones who move the real estate market, making their services available to owners and tenants, to carry out purchase, sale and rental transactions that move the market.
Real estate investments are made by everyone who buys or sells a home. For this reason, it is important that all buyers carry out a series of checks before buying a home, to ensure that they are making a good real estate investment. You must take into account various aspects that will indicate it as the possible future value of the house, how it may affect the mortgage and future taxes, growth study of the area where the home is located, etc.
Some investors buy the house to, directly, carry out some type of reform and sell it as soon as possible for a value higher than the one they found in the purchase. This can largely depend on the moment of fluctuation in which the real estate market is.
And, of course, we also find those who invest in a home and then rent it and get a lower income, but stable over time.
Currently the situation in the real estate market is complicated, but hopeful, due to the COVID-19 pandemic that has hit the whole world hard, the entire real estate sector has been greatly affected. Now, as we are gradually emerging from this global pandemic, the real estate market is once again activating itself and engaging in the so-called "new normal", new times for a fluctuating market that hopes to regain some stability on the upside. Here you can see, in more detail, an analysis of the current situation of the real estate market.
What types of real estate are there?
There are four fundamental types of real estate, it is important to know them well to better understand all the characteristics of the real estate market.
Next, we are going to define and see better how each of the four types of existing real estate works.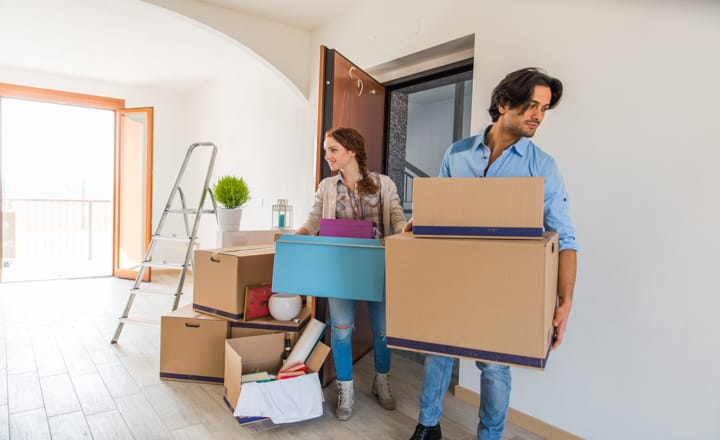 Residential real estate
This group includes both existing, second-hand, and newly built homes. There is a great variety within this type of real estate, since it includes many variants such as apartments, flats, duplexes, three floors, penthouses, lofts, rural houses, mansions, etc.
Commercial real estate
This name is used to refer to the properties in which some type of commercial activity is carried out. Again we find a great variety of them: offices, premises, shopping centers, office buildings …
Industrial real estate
On this occasion, by industrial real estate we mean industrial properties. Not only those used for industries, but also those used in other areas such as production, distribution, storage or research. It also includes various types of buildings such as industrial buildings, industrial estates, warehouses, logistics centers, factories, research centers …
Land plots
Spaces of land available to build or operate on it. This typology would include vacant lots, agricultural holdings, cattle farms, rustic farms, and of course, plots, urban plots, in towns and cities, and plots for industries or industrial estates.
As we see the real estate market is complex, but very important, and, without a doubt, it is an exemplary market to invest with hope and enthusiasm. It is an essential market in our economy and it always supposes the provision of a value for the owners.
From Homewatch we put at your disposal the best experts who will help you with everything you need in your adventure in the real estate sector. Thanks to them, you will make your investments shine with their own light and that your disposition in the real estate market is the best possible.
Article by Vanesa Mena, Nov 15, 2021