What to do in Puerto Banus
April 22nd, 2021 |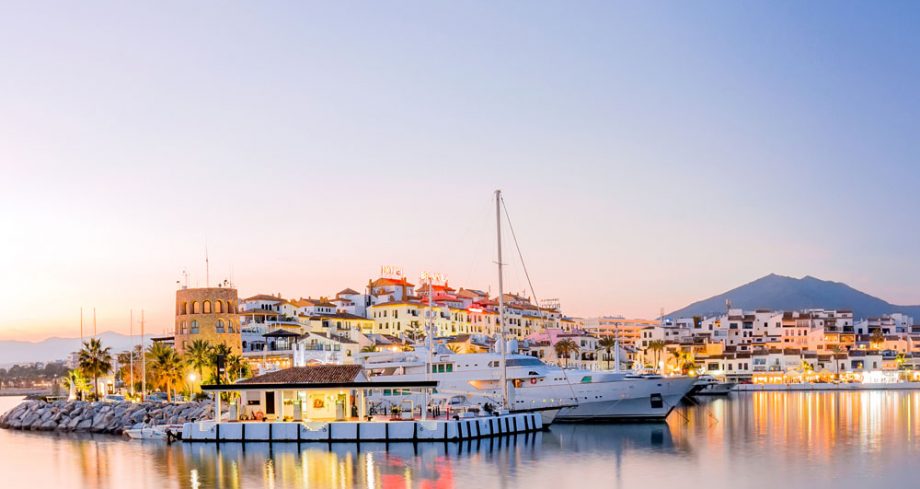 The legendary Puerto Banús is one of the most luxurious and VIP places in the European Mediterranean. It is located in the city of Marbella, known worldwide as the luxury capital of the Costa del Sol. A marina on the imposing "Golden Mile", where you can see amazing mansions on the way to the city.
Its history dates back to 1970, forming part of the so-called "Golden Triangle". It is made up of the cities of Marbella, Benahavís and Estepona, identified as Marbella's Golden Mile for their remarkable brilliance and luxurious presence.
Something curious that many people do not know about the Port is that, in its beginnings, the place was a small fishing village. This was discovered by Prince Alfonso de Hohenlohe in 1946 and operated under this simple structure for almost two decades.
In 1963, a renowned real estate developer in the city of Madrid, named José Banús, started the work that he named Nueva Andalucía. The urbanization was designed to be a complex not only for some wealthy people, but for the visit of people from all corners of Spain and the world.
Definitely, Puerto Banús is a sophisticated place that stands out. You will be able to see numerous yachts, luxury boutiques and sports cars. Sophistication and glamor are part of the natural environment, and you can meet celebrities from all over the world strolling through its shops and terraces.
Since its inception, the Port had a spectacular acceptance. This is evidenced by its opening party, where there were more than 1700 attendees. In the list of the event, there were people like the owner of Play Boy, Hugh Heffner, Prince Rainier and Princess Grace of Monaco, among other distinguished guests.
It is considered the second destination in Spain in terms of sales of luxurious products, perfect for shopping among celebrities. You will be able to find the most exclusive boutiques in the world along its streets.
Things to do in Puerto Banús
In the Port you will find many activities to do and have a good time. You can enjoy walks, parks, squares, restaurants, beaches and clubs. A favorite destination on the Costa del Sol, surrounded by a luxurious and avant-garde atmosphere.
You will be able to know emblematic places and do many activities throughout the day, among which the following should be highlighted:
Lie down and enjoy its beaches
On the eastern back of the area, you will find a beautiful beach overlooking the Verde River and the La Concha mountain in the background, ideal for hiking.
The beach combines several tourist attractions and has a large influx of tourists throughout the year. Its sand is golden, shaped like a half moon and many services to make you comfortable and relaxed. It has obtained the Blue Flag 2021 award, for being a sustainable tourist destination in Spain.
You will be able to enjoy beautiful views towards the beach and see the best known mountain in Marbella: La Concha, which is the cause of the Puerto's climate.
Walk Alberto Vidiella Tudores
The Paseo Alberto Vidiella Tudores borders the beach of Banús. Through it, you can walk to the center of Marbella.
You will have at your disposal different activities to do both day and night. In addition to visiting its beaches, you should not miss the possibility of practicing water sports, renting a yacht or going out for sport fishing.
You can rent a bicycle or enjoy gyms to exercise outdoors, located along its boulevard. If you prefer another type of activity, you can take the boat trip from the center of the city of Marbella to the Port. The schedules are varied, with frequencies that increase due to the demand in summer.
You should not be left without practicing sports such as tennis, the famous paddle, tennis or golf. Keep in mind that the area has multiple fields that you can use throughout the day, and you will even have the option of practicing sports at night.
The public transport of this town has a connection with neighboring towns such as the city of Marbella, Estepona and San Pedro de Alcántara, among other destinations, being an excellent option when talking about tourism on the Costa del Sol.
If it is private transport, you can rent a car or pay for an organized excursion, where you can visit Morocco or Gibraltar, cities near the port.
A destination that offers many things to do, that adapts to everyone's interests and where you can make plans for your vacation or residence.
Luxury in Puerto Banus
Considered the most luxurious place in Spain, here you will find the world's most sought-after fashion boutiques and the recent and exclusive collections of the most acclaimed designers.
Life in Banús is very privileged, its luxury shops open until midnight and you can see mansions of several million euros whose owners are famous personalities, something that characterizes the place.
It was named a Center of National Tourist Interest and holds the golden medal for Tourist Merit for more than 50 years of attracting celebrities, millionaires and tourists from all corners of the world, with more than five million annual visits.
Exclusive activities when visiting the Port
Buy in luxury stores, such as Louis Vuitton, Dolce & Gabbana, Gucci or Swarovski, where they will give you an exclusive treatment and you can have the service of personal shoppers.
Walk, run, bike, stroll along its promenade and meet celebrities from Spain and the whole world.
Go to the Plaza de Antonio Ban
deras, whose name honors this magnificent actor.
Walk through the seaport and see the incredible yachts of sheikhs, millionaires and personalities; You can even rent a sailboat to see dolphins.
Stroll down Avenida José Banús, and meet famous stars like Sergio Ramos or Julio Iglesias.
Eat in the best luxury restaurants: Andalusian cuisine, Lebanese Italian, Japanese and many more.
One of these renowned establishments is the Restaurant Los Bandidos', located in Marbella for more than 31 years, which offers a classic and avant-garde cuisine, with an unforgettable, unique and casual atmosphere where you can enjoy with your loved ones.
A pleasant restaurant whose visitors claim to feel at home. A small and favorite place in the Port that you must take into account to know. If you are interested, you have to reserve a table a little in advance, because the place has a high influx of diners throughout the year.                                                                                                                                                                                                                                                                                                                                       
Leisure activities available
As for daytime leisure, the offer of places is wide. You can enjoy the company of sunlight from numerous beach clubs, such as:
Ocean Clubs.
Room
Plaza Beach.
Nao Pool Club.
If you are more at night, you can have fun in different nightlife venues, enjoy the atmosphere, the view, play in the casino and have a drink. The Costa del Sol has an excellent offer, having the best places and trendy clubs in the Port. In summer, you can enjoy exclusive themed parties with which you will have a lot of fun.
Here are some of these places:
Seven Puerto Banús.
Dreamers Marbella.
Funky Buddha.
Casino of Nueva Andalucía.
Pangea
This last venue welcomes the international jet set. Located near the exclusive holiday homes, it has panoramic views of the Strait of Gibraltar and the Mediterranean Sea. It is one of the most requested clubs in Marbella. Pangea is characterized by organizing the most sophisticated parties and being the place of excellence in Banus.
You can also see luxury cars strolling through its streets or go to a Hamman to relax with body treatments or a steam bath (Turkish bath), which goes back over time to past cultures.
Properties in Puerto Banús
If you are looking for a property on the Costa del Sol, at Homewatch we have a great variety and we can offer you everything from apartments to flats, townhouses, houses or villas.
Our real estate agency covers the entire Costa del Sol, from Mijas to Estepona. We have properties for vacation rental and for sale.
We put at your disposal professional agents, an entire team willing and well prepared to advise you, which is extremely important to ensure that a correct decision is made.
On our website you have a portal with more than 1,000 options available for sale throughout Malaga and specifically in Puerto Banús. In the search engine you will be able to see the latest offers available on the Costa del Sol. Don't forget to visit us.
Article by Vanesa Mena, Apr 22, 2021
Related Properties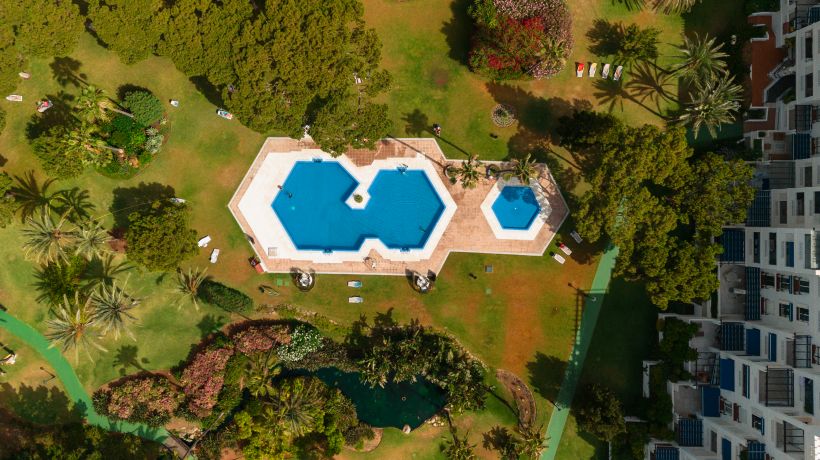 Ground Floor Apartment, Playas del Duque, Marbella