Discover the Costa del Sol
April 22nd, 2021 |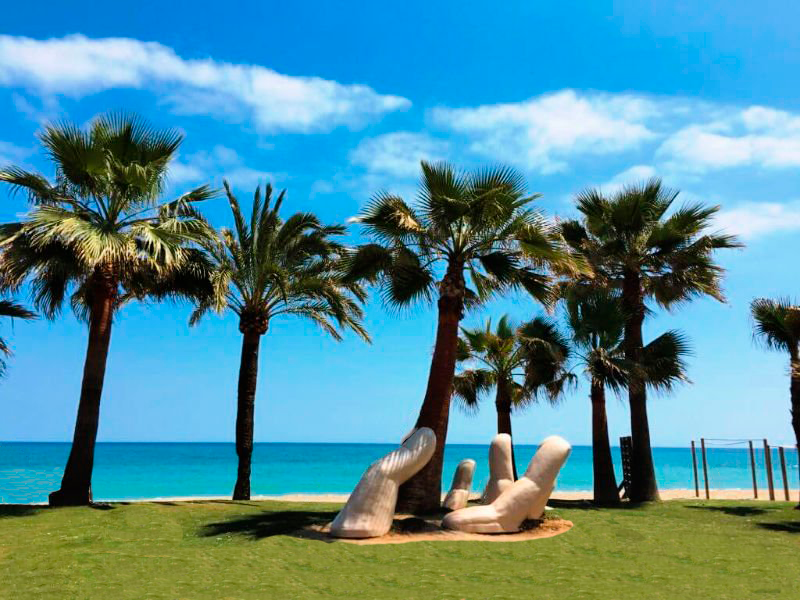 Spain has wonderful regions to visit, with beautiful vacation homes and spectacular places to enjoy. Such is the case of the Costa del Sol, a 150 kilometer coastline on the Mediterranean Sea, located in the province of Malaga.
Its entire coastline is one of the most popular tourist destinations for Spaniards and foreigners. Its fascinating beaches, unique gastronomy, a culture that falls in love, flamenco, and so much more make Costa del Sol the perfect place to vacation.
The extraordinary places and recreational and leisure activities for everyone give even more reason to visit this fascinating region. The place is really wonderful, not in vain it is one of the most sought-after tourist destinations in all of Spain.
Having a vacation in Costa del Sol is like going to a branch of paradise, and it is sure they are a lot alike. We invite you to discover a little more about this dazzling place and plan the getaway of your life.
What to visit in Costa del Sol
There are an infinity of attractive tourist attractions to visit in Costa del Sol, among which we highly recommend the following:
The white towns: There are little towns that faithfully reproduce the rural spirit of the Spanish coasts and those of Malaga are the most representative. They are known as white towns because it is the color that predominates in the houses. Do you know the reason? To reflect the sun's rays and this dissipate heat. The best known and most beautiful are Estepona, Mijas, Frigiliana, Benahavís, Ojén and Casares. If you want to walk through narrow streets, enjoy houses with wooden windows and balconies decorated with flower pots, sun, nature and a lot of white on the facades, you have to take a tour of these towns.
Ronda: City located on the top of a beautiful mountain, crossed by a deep gorge (El Tajo) that divides it into two different places. This natural fault separates the new city from the 15th century, from the old town from the time of the Arabs. The New Bridge, which crosses the gorge, and the old bullring are two emblematic places that you should not miss.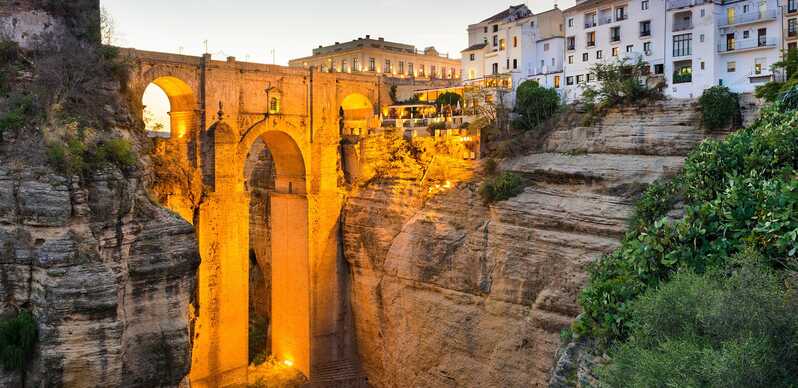 The Alcazaba of Malaga: It is a fortification made up of several buildings, built by the Muslims in the 11th century. It was built as a defensive fortress and is one of the most spectacular architectural complexes in the area and in all of Spain.
The Estupa of Benalmádena: It is a Tibetan Buddhist building, considered the largest temple of that style in the West. It is a white building, built in 2003, 33 meters high and crowned with a golden cone that can be seen from far away.
Starlite Festival: It is a cultural festival held in Marbella that brings together the best of international and national music, gastronomy and other attractions typical of a fair. It is celebrated in a natural environment, outdoors, in the quarries of Nagüeles.
Luna Mora Festival: It is a musical, gastronomic and cultural festival that is celebrated in Guaro, with a great tradition in the area. The beauty of this event is that at night the town lights up with about 20.000 candles that are placed in different shapes.
Holidays in Costa del Sol
And if you are still not convinced by everything we have told you to consider going on vacation to Costa del Sol, then check out the wonderful options that its beaches offer. If you want to see one of the most spectacular sunsets, you have to go to Maro, in Nerja. Many are the spectacular beaches there to enjoy, most with blue flag, as Playamar, Calahonda, Burriana Beach, Castle, La Malagueta and many more, but even better look and see for yourself.
Flamenco lovers also have their own way to have a good time in Costa del Sol, with the traditional festivals that take place in the area, among which the "Torre del Cante" Flamenco Festival stands out, which has been held since 1974 and has become the main one in the region.
Another attraction that you will surely love to spend your holidays in this prodigious area is its gastronomy. The culinary wealth of the area is very varied and combines the best of the Mediterranean Sea with the most exquisite preparations of stews, stews and spoon dishes. You can not miss some Malagueñas Berzas, a porra Antequerana, fried fish or a Perota Soup, you have to try them.
In general, everything that comprises the culture and attractions of Costa del Sol will make you fall in love and you will want to return again and again to live an unforgettable vacation.
Holiday homes to enjoy Costa del Sol
To enjoy all the things that Costa del Sol offers you, the best thing you can do and that is what we recommend is to rent a vacation home in the area and from there make your route plan.
We have the solution with our rental services with Homewatch. Our real estate agency is dedicated to the sale and rental of properties in Costa del Sol and we have the best villas, apartments and chalets for rent located in the most exclusive areas.
You just have to check our website and choose the property that you like the most and we will reserve it for you. You can rent for the days you want so that you can enjoy everything you can see on our beautiful Costa del Sol without haste.
So live and discover the Costa del Sol by renting a beautiful and comfortable house to spend your holidays. In addition, when renting with Homewatch we offer you excellent advantages such as the airport pick-up service with which we look for you and take you directly to your rented residence.
We also make reservations for special activities that you schedule in any of the houses that we have at your disposal.
Spending a vacation or a getaway to the Costa del Sol is a very good idea that you can easily do. Just review the range of options we have at Homewatch, choose the one you like the most and we will arrange the corresponding details online.
So if you are looking for Holiday Homes in Costa del Sol, you already have the solution with us. You just have to make up your mind, get away and give yourself the vacation of your life.
Article by Vanesa Mena, Apr 22, 2021
Related Properties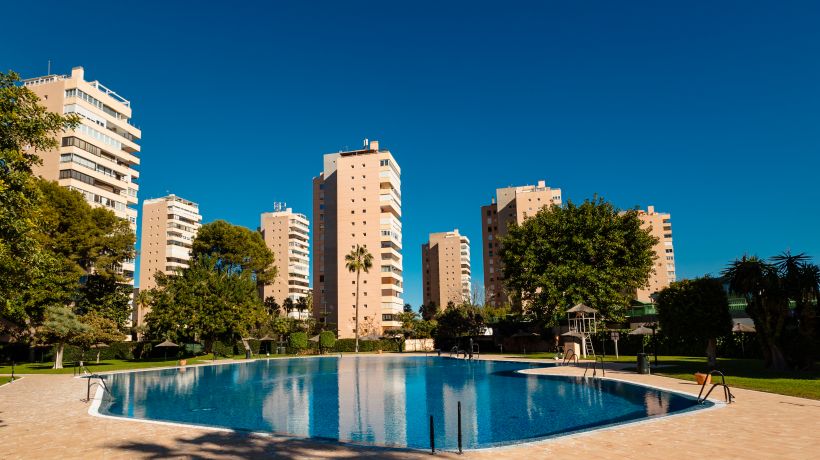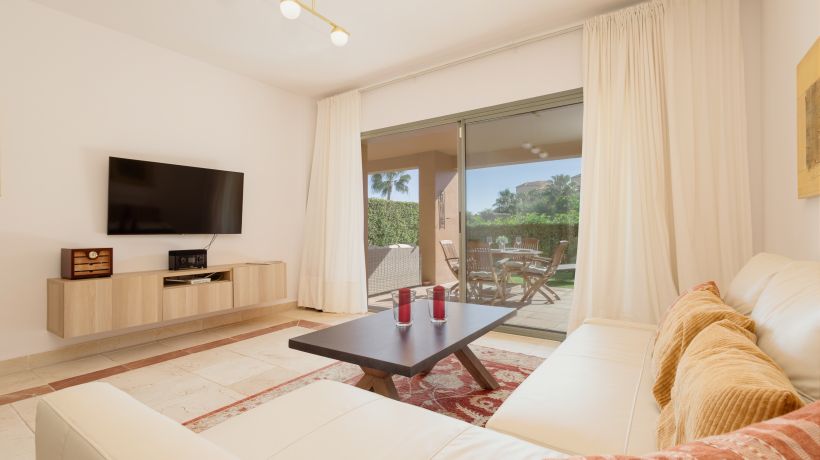 Ground Floor Apartment, Benahavis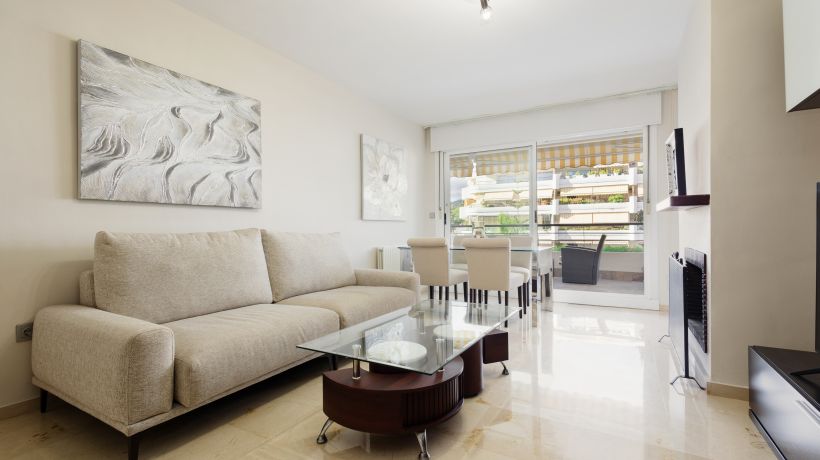 Apartment, San Pedro de Alcantara