Developments in Estepona
Mai 26th, 2021 |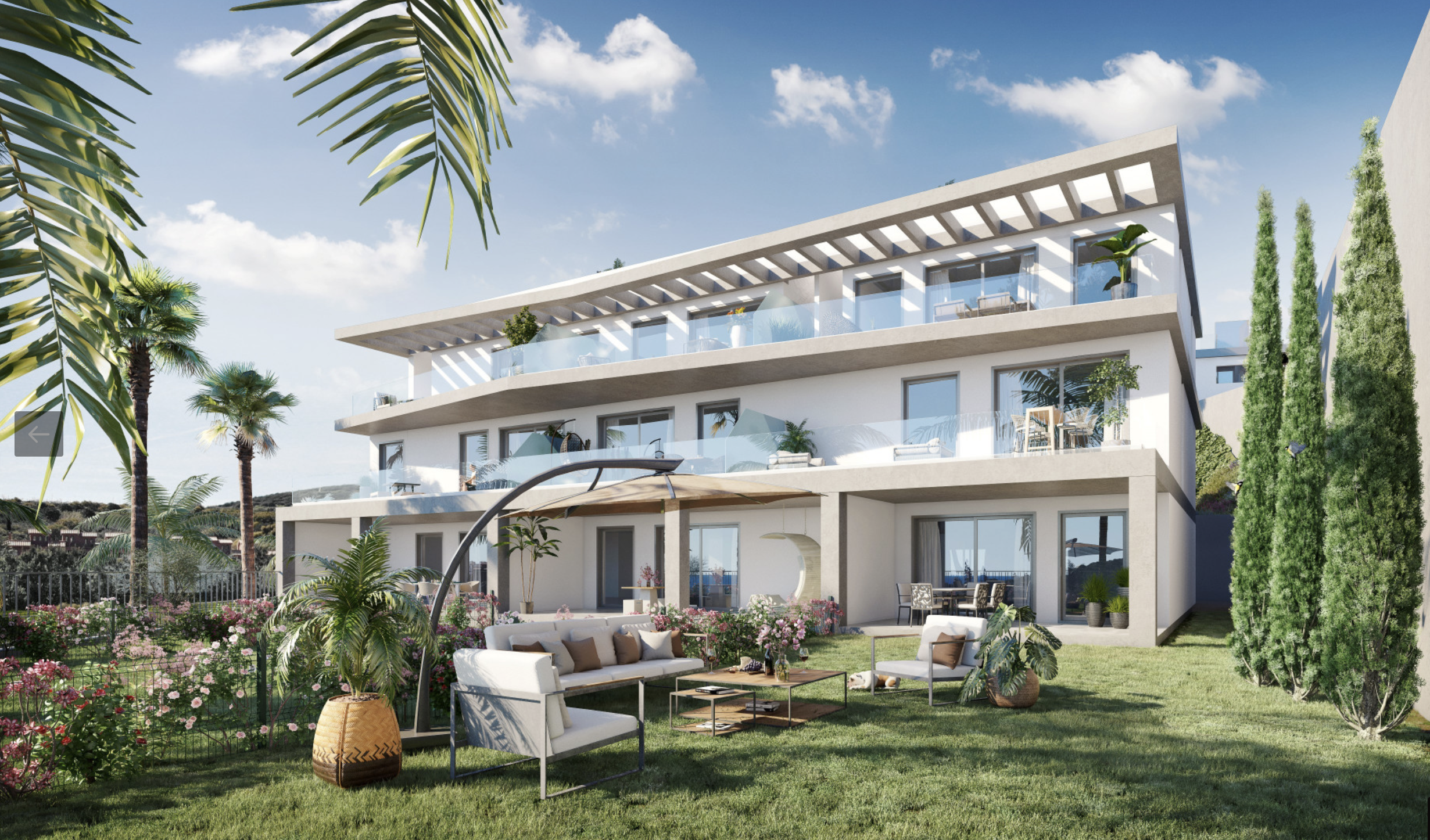 Heute wollen wir die schöne Gegend in Estepona betrachten. Die Stadt an der Costa del Sol bietet einen fantastischen ort, um Sonne, Licht, Natur und unvergleichbares Wohlbefinden in einer der schönsten Ecken der Küste von Málaga zu genießen.
Die Palmenpromenade entlang des Strandes von Rada, der Yachthafen mit Restaurants und Luxusboutiquen, die besten Einrichtungen für Wassersportler, der berühmte Fischerhafen und die bewegte Altstadt machen Estepona zu einem idealen ort zum Leben und Genießen.
In diesem Artikel möchten wir Ihnen einige Merkmale der herausragendsten Neubauprojekte in diesem Gebiet vorstellen. Anlagen, in die Sie investieren und in denen Sie die Ruhe und den Frieden finden können, den Sie für Ihren Lebensstil benötigen.
Kommen Sie nach Estepona, eine wunderbare Traumstadt. Wir sind sicher, dass sie Sie verführen wird und Sie hier die Immobilie finden werden, die zu Ihnen passt. Wir sind davon überzeugt, dass Sie in Estepona Ihren Platz in der Weñt finden werden.
Eine unschlagbare Location
Located close to all the services you may need, the incredible leisure that the town offers, a varied and complete sports offer. You will be able to experience first-hand the Estepona fair, famous for its continued joy and fun, and the many festivities of the adjacent towns.
The best restaurants of the outstanding Mediterranean gastronomy that the Malaga coast offers are waiting for you at the doors of your future home. Great beach clubs where you can enjoy the beach, talk, dance and get to know this wonderful community better.
Close to Malaga airport and the highways that cross the entire Andalusian region so that you have the freedom to move whenever you want and get to know this fabulous place better.
A natural environment to dream.
Of course, one of the greatest attractions you will find is the natural environment that surrounds these wonderful urban developments, whose celebrated location will make you enjoy all the natural pleasures that the paradisiacal Malaga coastline can offer you.
Dream beaches, great golf courses, the nearby Andalusian mountains; a great variety at your fingertips.
You can perform various activities such as hiking, canyoning, mountain bikes, paddle-surfing and all kinds of sports and activities related to the mountains and the sea.
Various residential complexes ideal for living
In Estepona you will find a wide variety of residential complexes ideal for living. Always following the maximum criteria of comfort and habitability. Equipped with all the comforts, the best materials and with a view to preserving your tranquility and your privacy above all else.
Luxury single-family homes, apartments and penthouses at your fingertips. Reaching the best disposition to take advantage of the many hours of daylight and the excellent climate of the Malaga Costa del Sol.
In addition to the fact that Estepona is a safe area, the residences have their own security systems so that you can enjoy with maximum tranquility and dedicate yourself to living without further worries.
Highly equipped homes with the best qualities
All the homes in the different urban developments have the best qualities in their materials so that you can live in them with the greatest comfort.
Provided with all the luxury of details inside, large, very bright spaces to take advantage of the fantastic sun that bathes the Costa del Sol.
Elegant and avant-garde designs where you are sure to find that house you always dreamed of and you can found your new home there with your family.
The homes have garages for vehicles of its inhabitants, bicycle parking, storage. All the necessary details to preserve your comfort and that of your whole family.
Spacious terraces in the raised homes, provided with everything you need to enjoy the outdoors in your own home and wonderful gardens in the lower residences, where you can have your private space and enjoy everything you can imagine.
Common areas to enjoy with the whole family
If these residential complexes stand out in something, it is in their wonderful common areas, designed to enjoy with the whole family and live in community.
The current trend takes us through large garden areas where you can walk and enjoy the exceptional Mediterranean climate. Large swimming pools for the enjoyment of adults and children. Relaxation areas and solarium where you can rest, relax, sunbathe and taste the exclusive lifestyle that the fantastic area provides you.
Energy self-sufficient
One of the main efforts today, when building new residential centers, is to create your own energy and be energy self-sufficient.
Some of these projects have photovoltaic plants that generate their own electrical energy, which they then take advantage of to provide elements such as air conditioning and hot water for homes, as well as to provide energy coverage to all common services.
Thanks to these characteristics you will obtain a huge saving in expenses and you will contribute to the improvement of the ecological conservation so necessary these days.
High technology at the service of its inhabitants
The developments in Estepona are using the latest technologies to provide maximum comfort to all its tenants.
The modern and avant-garde design of their homes is completed by the use of technology for your day-to-day life. Aware of the use of home automation to help you in your home, in these homes you will find the latest developments in the sector and all kinds of automation that will facilitate comfort to unimaginable levels.
Estepona a place to live
Without a doubt Estepona is ready to offer you everything you may need. Luxuries and comforts exposed with the utmost simplicity, in homes designed for the enjoyment of its inhabitants.
A multitude of options for the services you require in your day to day, unmatched nature, the latest technological trends.
A splendid place to settle down and enjoy your life to the fullest with your whole family. A large community that is waiting to give you a warm welcome.
Artikel von Vanesa Mena, Mai 26, 2021
Bewerten Sie diesen Artikel