Learn how to furnish a low cost home
December 27th, 2021 |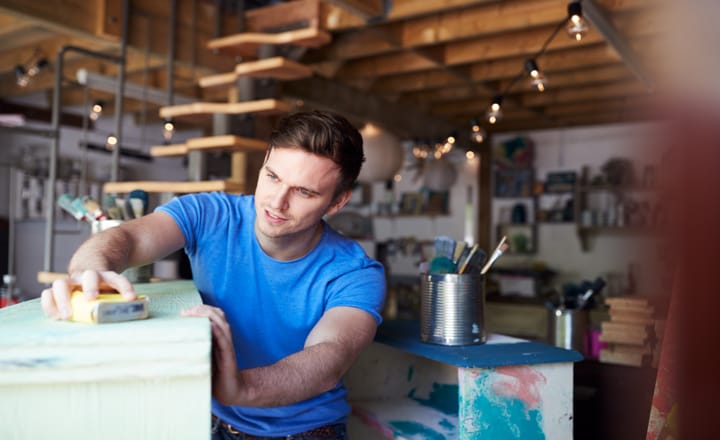 To furnish a low cost home is an exciting activity. Putting our house to our liking until we make ourselves feel that the house we inhabit is our home. However, sometimes it can become a headache and, above all, a great financial burden for our portfolio.
If we are renting and we continually move from one place to another, we will also have another reason to try to save on the furniture in our house, since after transporting them from one house to another it can suppose a new important expense. Even in long-term rentals we must be aware and take a good look at the price of the furniture that we acquire so that it does not involve a greater expense than the one we make in our home.
So, if you have to furnish a rental home, it is best that you learn to furnish a low cost home, saving as much as possible, so that it does not mean a great loss of money. If you are looking for a rental home, at Homewatch we have a wide offer home on the Costa del Sol where, we are sure, you will be able to find the ideal house to settle down.
Today we are going to see how you can give a decorative touch to your rental home, making the least possible expense. You will learn to improve the decoration of your home by spending little money and enjoying the process.
Where to buy low cost furniture?
The first thing we have to do to furnish a rental home is to find where to buy low cost furniture.
Apart from well-known large furniture sales chains, such as IKEA, where we can find a wide variety of low cost furniture, adapted to all pockets, there are other options with which you can access furniture at a very affordable price.
One of these options may be to buy second-hand furniture. In any second-hand sale page, or application, of those available, you will find a furniture section. People usually change furniture without it having major damage, either out of necessity due to a move, and the impossibility of transporting it, or because from time to time, being able to afford it, they like to change the decoration of their home.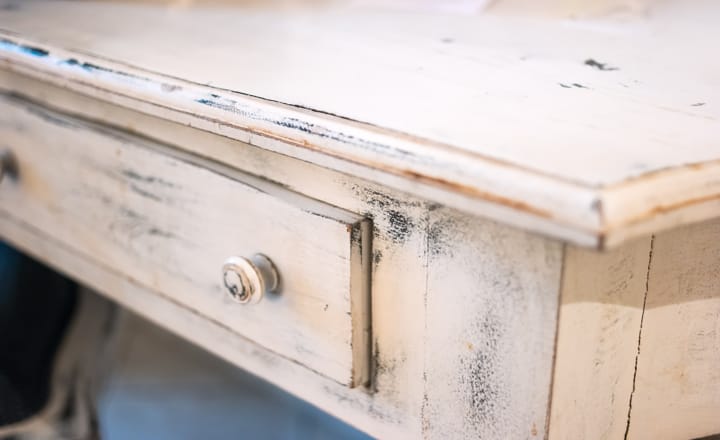 Nowadays it is very common for everyone to take advantage of the change of homes, or simply furniture, to sell them and get extra money, money that serves to amortize their investment in the furniture. And they usually go out to the second-hand market in an economic and recurrent way, being very fast and common to find that piece of furniture that we are looking for our house.
Another option for to furnish low cost home is to find the small stores that you can find in your neighborhood, in your city. Strolling through the Spanish cities you will find a multitude of stores, both second-hand and new, where you can find furniture at a good price with which to satisfy your decorative needs.
How to create decorative spaces?
It is important when decorating to make good use of the space we have. Sometimes, even if our house is small, making good use of the space we will have the feeling of living in a larger home.
For this we must make a balanced distribution of furniture. Priorities must be established by giving meters to the most relevant spaces and unifying various uses in one space. The final distribution must be as balanced as possible to create our best decorative space.
To give a decorative touch to your rental home, it is not necessary to furnish a low cost home excessively. The latest trends in decoration are committed to houses with little furniture that help make better use of space and sunlight. Another trend to create a good decorative space is usually to think vertically and take better advantage of the heights of our homes.
All this is important to have a usable space and that you can furnish in a sustainable and economical way. Don't stop looking for your ideal home, with which to unleash your decorative side. In Homewatch you can find many houses for rent to furnish with cheap furniture, surely one of them adapts to what you are looking for.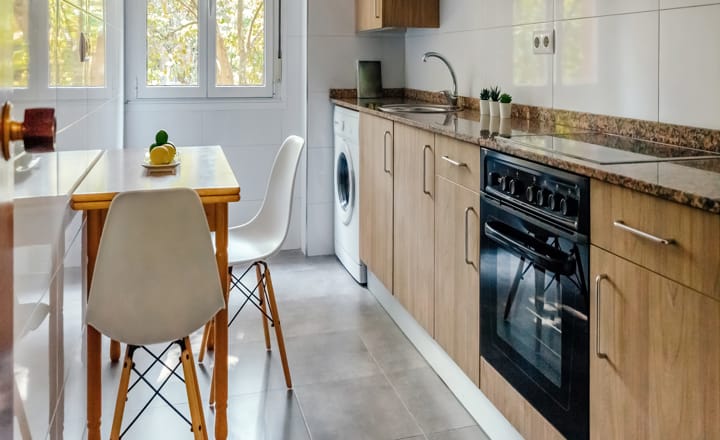 Tips to furnish a low cost home
It is very important that you plan your purchase well, It is not easy to furnish a low cost home. You must establish priorities, always according to your needs. It is not a good idea to go looking for furniture without knowing exactly what you want, because in the end you end up buying a little crazy and, although the furniture is cheap, you will spend more and buy more furniture than necessary. That is why planning is the most essential part when it comes to improving the decoration of your home.
Another good option is to recycle and reuse furniture. You can get furniture that someone does not want, even with some damage, and recycle it, work it and finally end up having that piece of furniture you need and that fits ideally into the environment and space of your home.
As we have said before, establish your priorities, analyze your needs well and plan. Search recurrently and be persistent. And do not miss any low cost opportunity. Any old furniture is a great opportunity to remake it and get a new piece of furniture according to the way you feel the decoration. Furnishing can be an expensive expense, but with initiative and enthusiasm, you can have the home of your liking with the greatest possible savings.
Article by Vanesa Mena, Dec 27, 2021