Costa del Sol as a place of luxury and elegance
June 14th, 2021 |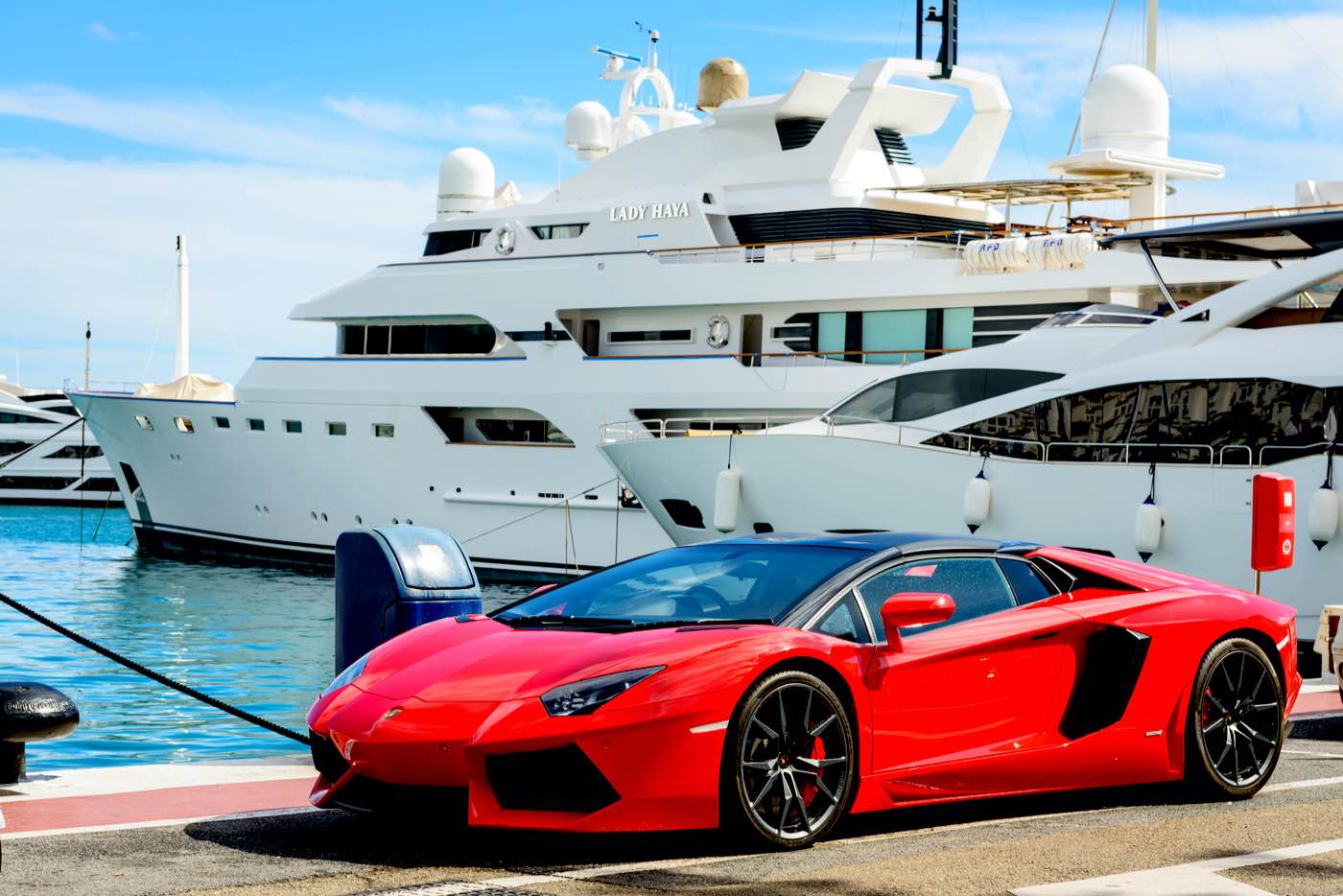 If you want to enjoy 5-star accommodations, Michelin restaurants, luxury and glamorous shops, nightclubs, spectacular cars and many other exceptional activities, be sure to visit the Costa del Sol in Malaga, Spain. Your vacations will be unforgettable, full of excitement and fun in one of the most famous and recommended places in the entire Mediterranean.
Luxury and dream properties on the Costa del Sol
The large and wonderful luxurious properties cover the entire area of the Costa del Sol, from Mijas to Estepona . Whether you are interested in renting a vacation property or buying a villa, there is a wide variety from which you can choose.
Luxurious villas and chalets
They are the most elegant and sophisticated properties that can be obtained on the Costa del Sol. There are some for rent, but others you can buy them to start living the luxurious life that you deserve in the company of your family. Most have spacious rooms, more than five bathrooms, and gardens with a variety of spectacular options, from a pool to a golf course.
Apartments or flats
If your thing is to be on the beach all day, there are properties that have direct access to it. Without having to cross a street or need any transport, just by taking a step you can enjoy the sand and the sun.
If you need to be close to the beach, apartments or flats with ocean views are also an excellent vacation option. In addition, most of these properties have two or more bedrooms, which makes them ideal for a family vacation.
So, if you go on vacation to this area of Spain or want to find a new dream home, at Homewatch we can offer you what you want: luxury properties, impressive pools, incomparable apartments, houses, villas and chalets.
Gastronomy, an unforgettable experience in Michelin restaurants
Going on vacation to a new place gives you the opportunity to try local food, and what better option than Michelin restaurants, which use local ingredients and provide an unforgettable experience to anyone who dares to visit them.
In the province of Malaga there are several restaurants that have the honor of bearing Michelin stars. Most are located on the Costa del Sol, since, being such a touristy place, there are a wide variety of options, from luxurious and family-friendly to beach bars.
Costa del Sol is a gastronomy mecca, as a large number of tourists attend throughout the year to enjoy an unforgettable gastronomic experience. Here are some of the most luxurious and glamorous restaurants in the entire province of Malaga.
Skina Restaurant
Skina is for many the best restaurant in all of Marbella, as it has two Michelin stars and two Soles Repsol. It offers a luxurious gastronomic experience and, in addition, uses seasonal products from the Mediterranean and avant-garde touches to highlight traditional Andalusian food. It also features a spectacular wine list. If you are interested in visiting it, its address is Calle Aduar 12, Casco Antiguo, 29601, Marbella.
Bardal Restaurant
A Michelin restaurant that has earned two stars in a very short time, since it was created in 2016. It takes advantage of the benefits of local ingredients to offer an avant-garde food, but that retains its roots. It is also a place for all audiences because, without showing too much luxury, it uses an elegant and close service that ends up capturing and making all of its customers fall in love. If you are interested in visiting it, its address is calle José Aparicio 1, 29400 Ronda.
José Carlos García Restaurant
It is located in the capital of the Costa del Sol, in a central location in the Port of Malaga or Muelle Uno. It is the only restaurant that has a Michelin star, but it serves its customers in a special and unforgettable way. The kitchen is enclosed in glass walls and allows diners to see the entire process that goes on inside it.
Its gastronomy is based on a fusion of local products and avant-garde techniques, which gives it that unique and special difference. In addition, its attention is luxurious, individual and elegant, since it serves very few diners at a time, which allows it to be an intimate and personalized experience. If you are interested in visiting it, its address is Plaza de la Capilla, 1, 29001, Málaga.
Luxury shopping and brand name stores to go shopping
One of the most striking tourist attractions on the Costa del Sol is Puerto Banus. A site that is considered the mecca of luxury in Spain, because it has the largest number of brand stores and luxurious activities to do.
Puerto Banus has one of the most sought-after fashion streets in the world, because there you find the most exclusive clothing collections. If shopping is your thing, this site cannot be missing from your holiday itinerary on the Costa del Sol. Here are some of the most recognized brand stores:
Carolina herrera, at the Benabola pier, 5.
Bvlgari, in Puerto Banús street
Dolce & Gabbana Man and Kids, in the fishing village of Ribeira, house F, local 17.
Billionaire, on the Ribera dock, local 21 F.
Christian Dior, in Ribera street, house F, local 15B.
Saint Laurent, on the Rivera dock
Dolce & Gabbana Woman, in the fishing village of Ribeira
Louis Vuitton, on the Ribera dock, house N.
Gucci, in calle pier Ribera, 15-16.
You will not only find the stores we mentioned, but also many other luxury brands of clothing, jewelry and more.
Fun, parties and relaxation at the beachclubs
The fun does not end when you go shopping, eat something tasty or rent a luxury property, there are also fun activities such as partying or completely relaxing in one of the beachclubs that the Costa del Sol has.
These beach clubs offer attractive services for all age groups. From those who prefer to enjoy a quiet and relaxing experience, to those where parties, music and alcohol cannot be absent. Here is a list of some of the most recommended.
Amare beach
An ideal beach club for enjoyment during the day and at night, where you will live an unforgettable experience full of relaxation and comfort. It offers you the opportunity to enjoy a Balinese bed near the beach, as well as drinks to your liking, first-class food, good music and a calm and relaxed atmosphere. It is located at Paseo Alfonso Cañas Nogueras, 29603 Marbella, Málaga.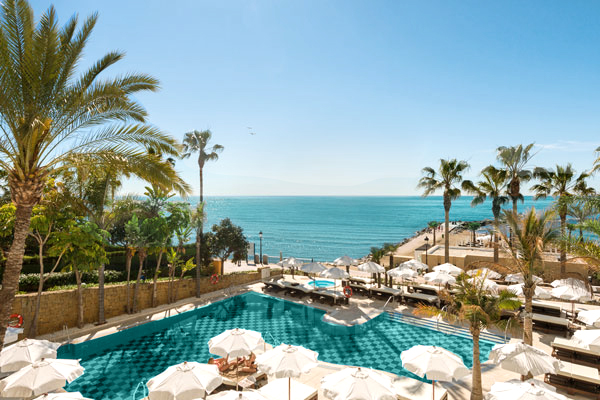 Opium Club
Opium Club is a benchmark for leisure and fun during the day and night on the Costa del Sol. Balinese beds, incredible views of the Mediterranean, modern design, good food and music directly from the hand of world-renowned DJs. It is located on the N340 road, Km 184, 29603 Marbella, Malaga.
La Sala by The Sea
It is a club on the beach, located in Puerto Banús. It has three tropical bars, a Thai restaurant, swimming pool, Jacuzzi and Zen spa. Spacious loungers to relax while listening to chillout music and enjoying a massage or first-class food and drinks. Its exact address is Nueva Andalucía Villa Marina urbanization, 29660 Marbella, Málaga.
Unforgettable luxury experiences
Although all of the above is quite attractive and is completely worth experiencing, on the Costa del Sol there are also many other luxury experiences that must be tried. Each of them will be enjoyed in different ways and all specialize in providing an experience that you will never forget.
Ascari, racing in luxurious cars
If you like speed and adrenaline, Ascari is going to be your unforgettable experience. A racing circuit that allows you to enjoy driving in luxury cars and at your own choice. To that is added that it has a sliding dirt track for karting and 4×4 that adapts to all tastes.
In Ascari you can also enjoy off the racetracks, as it has wide green spaces to relax, as well as a first-class restaurant to savor a tasty and excellent food. In summary, this place is a place that offers a unique and special experience not only for the whole family, but also for those who travel as a couple or alone.
Yacht, sailboat and boat rental
Being a coastline close to the beach, boats, yachts and sailboats cannot be absent to provide options for fun and relaxation. They can be bought or rented and thus enjoy a tour through tourist areas and even hold bachelor or bachelorette parties.
In summary, if you want other experiences, there is still more to live in Marbella. You can meet and enjoy the practice of water sports, dolphin rides or golf courses. However, the first step is to stay in one of the 5-star accommodation that Homewatch offers.
Article by Vanesa Mena, Jun 14, 2021
Related Properties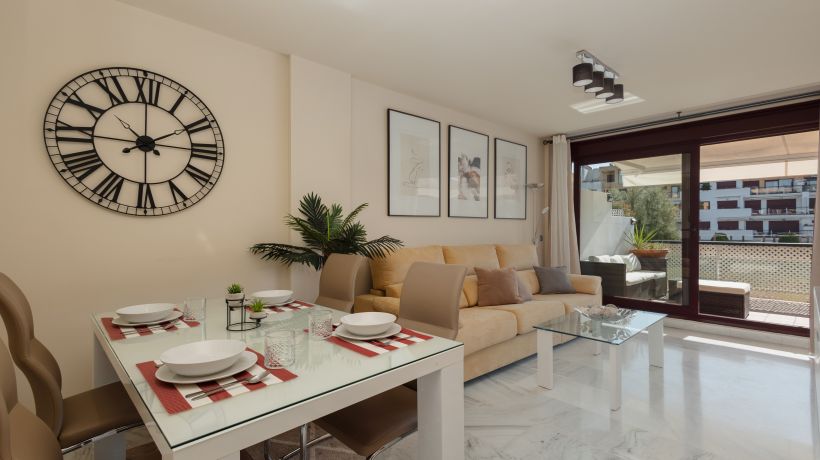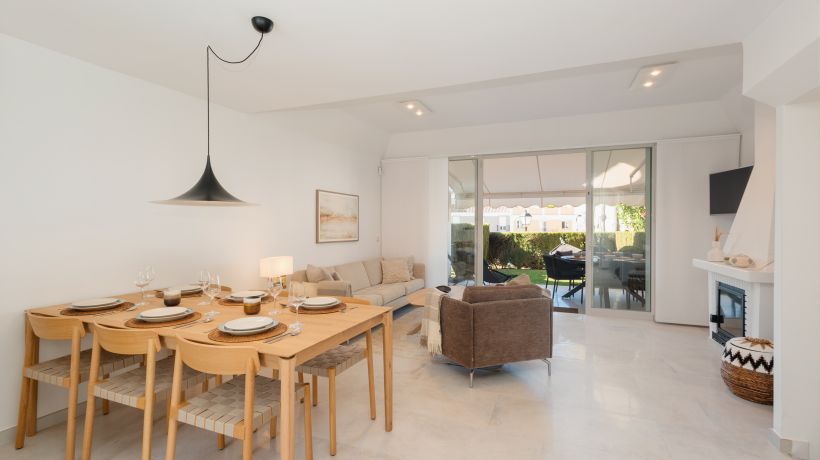 Town House, Bahia de Marbella, Marbella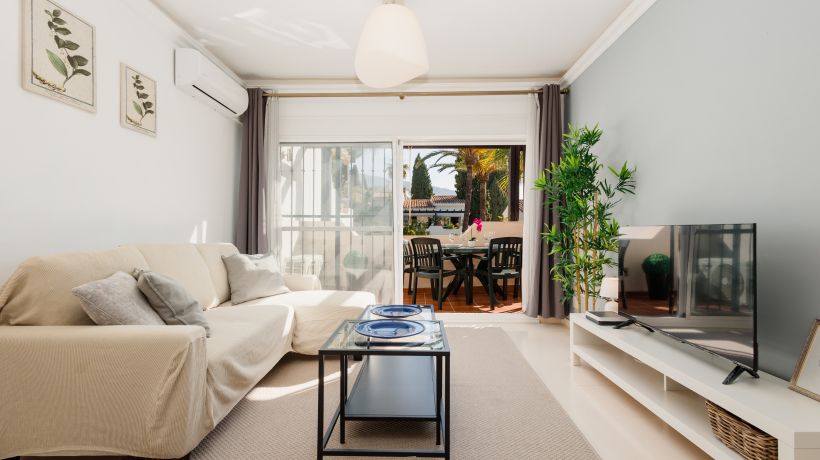 Apartment, Sierra Blanca, Marbella